Sliced or shredded. Natural or chunk. American or Swiss. Regardless of how one slices it, nutritious, delicious cheese is a crowd-pleaser that is finding favor with consumers of all ages in countries worldwide. The "cheesyliciousness" of cheese is found on charcuterie boards, melted on a cheeseburger, pairs perfectly with wine and crackers, and can be enjoyed in the car on the way to a baseball game. 
In its eBook titled "Revealing the Cheese: How Consumer Emotion is Driving the Cheese Flavored Snack Market," Beloit, Wis.-based Kerry studied the snacking preferences of more than 8,790 consumers across 16 countries in Europe, Latin America, North America, Asia Pacific, Middle East, and Africa including their snacking behaviors as they relate to cheese-flavored snacks.
Kerry learned which variations of cheese types and flavor profiles carry the most appeal — think cheddar, mozzarella, parmesan, cheese/plain, and Nacho cheese — and the emotions triggered by 58 different cheese flavors. 
With 60% global appeal, cheddar reigns supreme around the world as the most preferred cheese flavor in savory snacks, with mozzarella and parmesan clocking in at 57% and 46%, respectively, followed by cheese/plain (40%) and Nacho cheese (39%).
In key themes associated with consumers' love for cheese, the eBook found:
77% of global consumers stated taste as the reason they love cheese.
40% were driven by health and nutritious benefits of cheese.
22% liked the versatility of cheese and its use across foods.
Found in southern Door County in Sturgeon Bay, Wis., Renard's Cheese offers Cloverleaf Reserve, a tantalizing blend of its award-winning White Cheddar combined with Alpine Style Gruyere. Aged to perfection, the cheese produces a sharp savory flavor that follows with delicate caramel nutty notes and pairs well with Merlot wines, says the company's owner Ann Renard.
Photo courtesy of Renard's Cheese.
Of all the world's snacking options, savory snacks, with nearly 6% sales growth between 2017-2021, continues to dominate regardless of borders, cultures, and trends, the eBook reports. With a plethora of options, from potato chips and crisps to popcorn and puffed snacks, savory snacks are firm and irreplaceable options for consumers. And, at the heart of these choices, cheese flavors continue to play a central — and indeed starring — role, according to the report.
In fact, 62% of global consumers said that cheese flavors make savory snacks more exciting.
 "…Cheese added an extra layer of excitement to their snacks; indicating that their love for cheese carries over to their passion for cheese-flavored savory snacks," the eBook states. "Over the past four years, new product launch activity in the savory snack category slowed down, reporting a 5.9% decline. However, cheese-flavored savory snack new product launches grew 0.1%."
Yet, depending on geographic region, when Kerry studied the new product launch activity across 16 countries, it found that the growth in cheese-flavored savory snack launches largely outpaced the entire savory snack category, especially in China, the United States, India, and the United Kingdom. 
Moreover, cheese-flavored snacks are set to accelerate in markets like Mexico and South Africa.
Chicago-based SPINS LLC's Chief Marketing Officer Dan Buckstaff concurs that "the global flavors of cheese" are growing in popularity. "Products such as the Norwegian cheese, Jarlsberg, and the Mexican cheese, Queso Fresco, are selling well," he says. "Another trend is increased interest around soft cheese, which could be attributed to consumers beginning to have parties again post-pandemic and the popularity of make-your-own charcuterie boards popping up on social media."

Cheddar is the No. 1 flavor, bringing in $4.4 billion, followed by mozzarella at $3.3 billion. Colby Jack and Parmesan, No. 3 and No. 5 in dollars sales, respectively, are the only flavors in the Top 5 that are seeing year-over-year dollar, unit and volume growth.
Photo courtesy of Tillamook County Creamery Association.
SPINS' data notes that Jarlsberg cheese, with a nearly 46% YoY increase, had sales of $9 billion in MULO and Natural Enhanced channels for the 52 weeks ending April 23. Mexican varieties furthered their potential with a 14% YoY climb and sales of $332 million in dollar sales, while Queso Fresco had solid sales of $309 million, a 12% increase.
Deep-rooted cheese connection
Clocking in at No. 2 behind dairy milk sales of $18.5 billion (8.5% growth), dairy natural cheese generated $12.9 billion in dollar sales and 8.4% YoY growth in U.S. multi-outlets and convenience stores for the 52 weeks ending April 23, data from Circana (formerly IRI and NPD) reveals.
Within the five subcategories, natural shredded cheese is the runaway favorite with $6.5 billion in dollar sales and a 9.6% year-over-year (YoY) growth, the Chicago-based market research firm reports. Sliced cheese, with $2.5 billion in sales and 7.5% growth, was No. 2, followed by chunk cheese ($2.2 billion, 8.2%); snack cheese (nearly $1.6 billion, 6% growth) and all other forms of dairy natural cheese ($207 million, 6.4%).
Excluding refrigerated eggs, the dairy processed cheese category ranked No. 7 on dairy categories experiencing solid double-digit YoY growth, including yogurt, butter/margarine/spreads, refrigerated creamers, and cream cheese. The overall dairy processed cheese category raked in $2.5 billion in dollar sales, a 9.5% YoY climb. 
Within processed dairy cheese, sliced cheese was most profitable, generating $1.79 billion in sales and 13.3% growth. Loaf cheese ($506 million, -2% decline); all other forms of dairy processed cheese ($226 million,
 14.4%); and dairy processed cheese spreads ($43 million, -12%) had mixed results, yet were operating from a much smaller base.
Ranked last in the dairy aisle, dairy alternative cheese had dollar sales of $106 million, a 5% YoY decline for the 52 weeks ending April 23. Shredded alternative cheese and sliced alternative cheese had sales drops of -0.8% and -8.8%, respectively, with dollar sales of $55 million and $48 million, Circana data reports.
Fresh Cheese Curds are scooped from open vats at Renard's Cheese.
Photo courtesy of Renard's Cheese.
Natural cheese and shelf-stable cheese have seen the most upside in dollar sales, unit sales, and volume sales, while alternative cheese has seen losses year over year, states Katie Petri, director of consumer and market insights, Tillamook County Creamery Association (TCCA), Tillamook, Ore.
"Within natural cheese, the shreds segment is the largest and is experiencing the most growth at +9.7% dollar sales year over year. Though dollar sales are up across the board, volume sales are flat or down, again, likely driven by the price increases that we've seen many CPG companies take in the past year," Petri says.
"Across the natural cheese category, cheddar is the No. 1 flavor, bringing in $4.4B, followed by mozzarella ($3.3B) in the latest 52 weeks ending April 23, 2023," she adds. "Colby Jack (No. 3 in dollar sales) and Parmesan (No. 5 in dollar sales) are the only flavors in the Top 5 that are seeing dollar, unit, and volume growth year over year."
Citing Cicana data for the same time period, Tillamook is "growing rapidly and gaining ground in the top flavors across the United States," Petri states. "In the latest 13 weeks, ending April 23, 2023, Tillamook is the No. 1 branded cheddar cheese in dollar sales in the United States." 
Ripe for innovation
Analysts note that there are plenty of opportunities for innovation in the savory snack category, the cheese category, and the rise of unique flavors and premium ingredients. Additionally, the growing awareness of using nutritious and functional foods to optimize health is creating a key opportunity in wellness cheeses, states Max Maxwell, manager of market intelligence for Chicago-based Glanbia Nutritionals.
Maxwell points out that the company's premium cheeses — Probiotic Cheddar, Bone Health Colby Jack, Omega-3 Cheddar, and Immunity Health Cheddar — are not only optimizing health with the fortification of functional ingredients like probiotics, vitamin D and omega-3s, but these cheeses have strong appeal as a better-for-you snack. 
"Recent studies indicate consumers are more focused on gut health and its connection to their immune system. Glanbia Nutritionals' Probiotic Cheddar has viable probiotic cultures in each bite. Data generated at the Glanbia Nutritionals' Cheese Innovation Center demonstrated that cheddar cheese made with probiotic strains had over a million viable cells over a six month shelf life, with no adverse impact on flavor," Maxwell states.
Through Glanbia's proprietary COVID consumer tracker, the company identified that 16% of consumers say bone health is a top-three health concern. Thus, the company's Bone Health Colby Jack cheese contains a good source of vitamin D3 and an excellent source of vitamin K1, according to Maxwell.
LET'S TALK DAIRY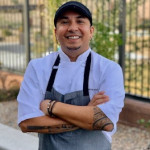 How to Create a Non-Traditional Charcuterie Board with Chef Hernandez
Chef Jason Hernandez of Blade & Tine Culinary Consultants explains how to create a Non-Traditional Charcuterie Board. We discuss what exactly constitutes a Charcuterie Board, how different geographical regions can influence different kinds of boards, and some of the most unorthodox foods he's seen displayed on a board.
Missed an episode?
Find archived episodes here.
Additionally, mentions of Omega-3s and their benefits continue to rise in the snacking space as consumers focus on a more well-rounded approach to nutrition. Sourced from flaxseed oil, Glanbia's Omega-3 Cheddar Cheese contains 50 mg of Omega-3s per serving, Maxwell says. Glanbia's Immunity Health Cheddar cheese contains 20% of the daily value of vitamin C and 20% of the daily value of zinc per serving, he adds.
The functionality cheese is a win-win for health-conscious consumers, Maxwell says. "Cheese inherently delivers functional benefits with high protein content, the milk minerals like calcium phosphorus, zinc, and vitamins A and B12," he explains. "Consumer interest in additional benefits in healthier options to many foods that have delivered empty calories may lead to further fortified cheese products. The need to fortify many of the cheese alternatives also may suggest marketing those inherent nutrients in cheese."
SPINS' Buckstaff agrees. "Shoppers are increasingly looking for products that add functionality and convenience to their lives and cheese with functional ingredients has the potential to do both of those things," he says. "While right now, added probiotics in cheese are seeing a slight decline, we can expect other ingredients including added vitamins to continue to pop up in these products.
A bright future
While it only comprises a little north of 1% market share, more varieties of plant-based cheese are hitting the market.
Photo courtesy of Bel Brands USA
Brand-wise, private-label cheese, at a less expensive price point, remains "dominant players" in the marketplace. According to Circana, for the 52 weeks ending Sept. 4, 2022, private-label cheese was a top seller in six out of nine subcategories in multi-outlets and convenience stores.
Buckstaff points out that "private label options are growing at 12.4% with $8.93B in total revenue. For the entire cheese market, both plant-based and traditional, private-label cheeses account for 43.53% of the market."
And when it comes to market share, traditional cheese encompasses 98.89% of the market for U.S. sales, with Kraft boasting a 10% share. However, plant-based entrants into the cheese market — at 1.11% — have "made much more noise in both press and social media buzz than actual conversion of consumers to non-dairy based cheese alternatives." Buckstaff says. "Often, consumers respond to the hype but are disappointed by both the taste and function of plant-based cheese alternatives. The excitement over plant-based dairy alternatives commercially stems from milk alternatives taking a 15% share of that market, which is the first dairy alternative to resonate like margarine and other spread alternatives to butter."
When analysts discuss the natural cheese market, an upward trajectory in dollar sales is likely because cheese is a key ingredient in healthy snacking and convenient meals. Cheese is convenient and recognizable, allowing consumers to live a healthier lifestyle without trading off on taste or nutrition.
"Cheese will continue to be the backbone of the dairy industry with the basic nutrition of milk being preferred in the form of cheese and yogurt in lieu of fluid milk," Glanbia's Maxwell concludes. "The versatility and flavor of cheese portend a bright future. The ease with which cheese can be offered in slices, shreds, individual portions, and the multitude of flavor options also point to continued growth. As foodservice rebounds from the pandemic, cheese provides numerous ways to easily provide variety. And people love cheese."