By Ron Cotterman, Executive Director, Sustainability (pictured); and Scott Bossong, Marketing Director, Dairy Packaging;
Sealed Air Cryovac Food Packaging
Implementing impactful sustainability practices is among the biggest challenges facing the dairy industry. While not a new concept for the industry, commitment to sustainability promises only to grow more prominent as consumers rightfully demand the products they buy be provided in the most responsible manner. As more has been learned over the past several years, the focus of sustainability efforts has shifted toward viewpoints that offer better net preservation of resources while at the same time providing greater benefits to producers, retailers and consumers.
Of course, packaging plays an important role in terms of dairy products' sustainability profiles. Several considerations warrant attention from those involved in dairy production who want to maximize sustainability while maintaining a thriving business.
Take the "life cycle" approach
Foremost among sustainability discussions is a transition toward a more holistic approach. This is having – and will continue to have – a positive impact on the dairy industry. When sustainability first became a priority in the dairy industry, the focus was to minimize environmental impact at one stage in the product life cycle. Too often this type of approach involved overemphasis on individual factors such as reducing packaging weight. However, focusing on packaging weight reduction alone can have unintended consequences, such as product damage or food spoilage, that could result in net greater impacts to the environment since the environmental impact of any resulting food waste typically is much greater than the impact of the packaging used to protect it.
Today, processors have a much greater understanding that developing an eco-story starts by not wasting what you already have. One of the easiest ways to reduce food waste and minimize food spoilage is to increase the efficiency of food packaging. Effective packaging contributes to improved efficiency in several areas:
• Extending shelf life and freshness
• Preventing product damage
• Incorporating consumer-friendly features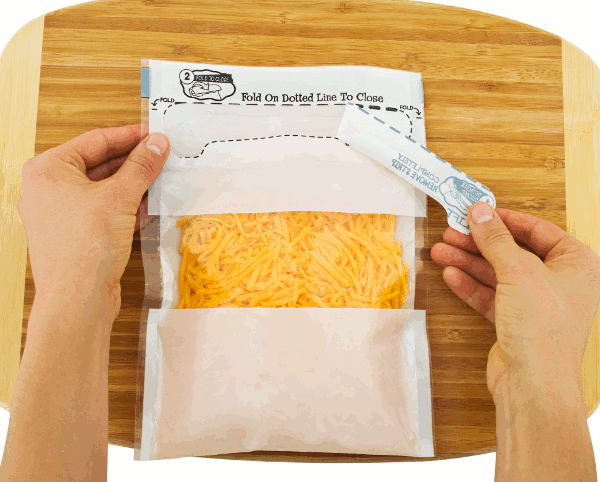 Packaging that performs its protective function prevents food waste and eliminates the need for greater net environmental impact associated with spoiled or damaged food. By helping to reduce food waste, sustainable food packaging helps ensure efficient utilization of energy used in production, transport, retailing, shopping, storing and cooking. Reducing food waste also provides another important benefit – reduced cost for producers, processors, retailers and consumers. This is particularly important when considering food waste has a negative economic impact of more than $160 billion in the United States each year.
Consumer-friendly innovations contribute to sustainability
Consumers have shown preference for brands with strong commitments to sustainability, but a willingness to pay only for innovative features that fit their lifestyles. This presents an opportunity to achieve sustainability improvements by incorporating packaging innovations that improve consumer convenience. Introducing consumer-friendly features such as easily reclosable/resealable packaging, enhanced food dispensers and pre-portioned ready-to-eat meals helps reduce waste because consumers use products more efficiently and send less to the landfill.
An example of this in action is our most recently-introduced reclosable packaging, an application for shredded cheese which allows the consumer to open the package, remove the product they need and then simply fold the top over to reseal it. In addition to its convenience benefit, this package uses less material than alternative reclosable packages so environmentally conscious consumers also see a benefit.
Communicate sustainability goals with packaging providers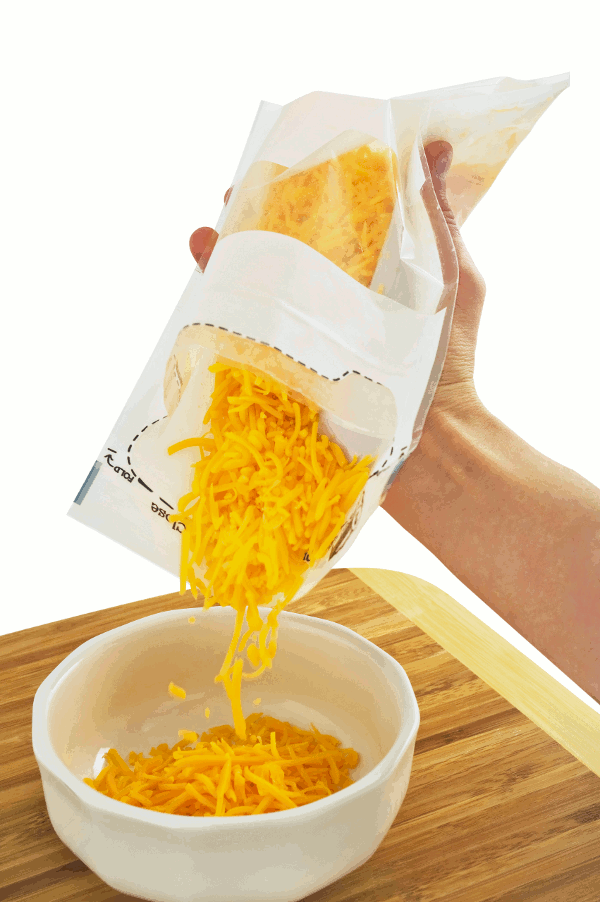 Manufacturers of packaging materials realize the importance of sustainability, and continue to develop innovative solutions. Dairy industry customers should clearly communicate their sustainability goals and partner with packaging providers to develop products that meet customers' needs. Providing information and helping packaging providers better understand your business will enable more customization and differentiation suited to your unique needs.
With improvements in packaging, there often are opportunities to provide ample product protection during shipping with down gauged material, reduce the amount of water and energy required to manufacture, ship and store products or remove secondary packaging. Recycled and renewable content is more readily available than ever before, and provides a viable solution for certain dairy products. The key, it must be reiterated, is to take a life cycle approach and consider all aspects in determining the most appropriate and sustainable solution. By working in concert, dairy industry operations and packaging providers can develop packaging that enhances sustainability in cost effective and impactful ways.
Scott Bossong is the marketing director, dairy packaging; and Ron Cotterman is the executive director, sustainability for Sealed Air's Cryovac Food Packaging, Duncan, S.C.