Roquette, a global leader in renewable, plant-based raw materials, will promote its microalgae-based food ingredients at IFT13 in Chicago. Long-established as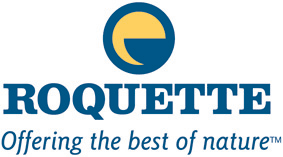 forerunners in food, nutrition and health, and plant-based chemistry, Roquette has, since 2008, positioned itself as the leader in microalgae-based food ingredients, including its role as the program leader of ALGOHUB®, a 14-member French consortium devoted to the research and development of the potential of microalgae in the nutrition and health sector. On the back of its strategic commercialization process and its reputation in food and beverage ingredients, Roquette is approaching IFT as an opportunity to present its years of development, leadership, and expertise in microalgae for food and beverage applications.
Specifically, Roquette will showcase two innovative ingredients: a high-lipid and a high-protein microalgae-based ingredient, both of which are natural-origin, whole ingredients which dramatically improve nutrition and texture in many applications, such as bakery and culinary for the lipid version and dietary supplements and particular nutrition for the protein version. These ingredients are supported not only by Roquette's high-capacity manufacturing facilities but also by a fully dedicated support infrastructure, including product development facilities around the world, like the Customer Innovation Center in Geneva, IL, which offers extensive formulation knowledge and partnership in application development. "Our partners at all stages of the product development process can depend on our seasoned sales force and commercialization group to guide them in the development of applications with Roquette's microalgae-based ingredients," said Fernando Arias, Commercial Vice President of Roquette America.
With 80 years of know-how and global leadership in the food, nutrition, and health industries, Roquette has the competitive assets and the commercialization capabilities to deliver breakthrough product development opportunities in the field of non-genetically modified, microalgae-based food ingredients. Due to this expertise and capability, Roquette is prepared to answer its food and nutrition customers' demand in terms of production capacity and commercialization on a global scale. "Thanks to our dedication to plant-based raw materials and our global ingredients foresight, we're ready and very excited to introduce partners and consumers to microalgae-based applications combining incredible nutritional benefits and amazing sensorial properties," said Dominique Taret, CEO and President of Roquette America.

About Roquette
Roquette, a French family group with an international dimension, processes renewable raw materials: maize, wheat, potatoes, peas, and microalgae.
Among the 5 global leaders in the starch manufacturing industry, it offers its customers a wide range of products and solutions in the fields of human nutrition, pharmacy-cosmetology, paper-board, chemistry-bioindustry and animal nutrition. Present in over 100 countries, Roquette has a turnover of 3.1 billion euros. The group employs more than 7 800 staff. Its development, focused on nutrition and health and plant-based chemistry, is based on a strategy giving preference to the long-term, innovation and the commitment to achieve. Its mission: « Serve men and women by offering the best of nature »

Contact Roquette America:
Gina Steffensmeier
gina.steffensmeier@roquette.com
+1 3197952279