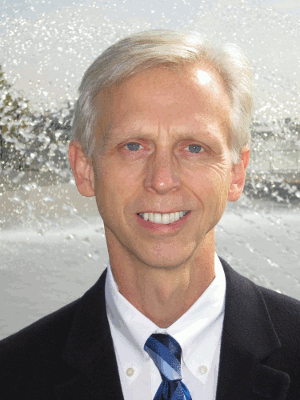 The National Milk Producers Federation (NMPF) announced this week that Chief Operating Officer Jim Mulhern (photo) will take over as President & Chief Executive Officer on Jan. 1, 2014. Mulhern has been appointed by the NMPF Board of Directors to fill the position held by Jerry Kozak since 1997. Earlier this year, Kozak had informed the Board of his desire to retire on Dec. 31, 2013.
Mulhern joined NMPF in January 2013, and since that time has managed the communications, government relations, and membership functions of the organization. His appointment as COO marked a return to NMPF; he had directed the organization's government relations program earlier in his career.
A Wisconsin native, Mulhern came to Washington, DC, to work on Capitol Hill in 1983. Following his service at NMPF in the mid-1980s, he returned to Capitol Hill to serve as Chief of Staff for Wisconsin Sen. Herb Kohl. Mulhern also worked in senior management positions for Fleishman-Hillard, the Fratelli Group and Watson/Mulhern LLC. During this period, he maintained a close relationship with the dairy industry and NMPF by working as a consultant on numerous projects.
"I sincerely appreciate the opportunity to lead a membership organization that has meant so much to me throughout my career. I look forward to building further upon the relationships and successes of the past, but with a clear focus on addressing the challenges to dairy farming's future," said Mulhern.
Kozak will continue his involvement with the organization's Cooperatives Working Together (CWT) program, which provides export assistance to its member cooperatives. He will oversee CWT's program and administrative operations and will report directly to Mulhern.
The National Milk Producers Federation, based in Arlington, VA, develops and carries out policies that advance the well-being of dairy producers and the cooperatives they own. The members of NMPF's 30 cooperatives produce the majority of the U.S. milk supply, making NMPF the voice of more than 32,000 dairy producers on Capitol Hill and with government agencies.