By Kemps LLC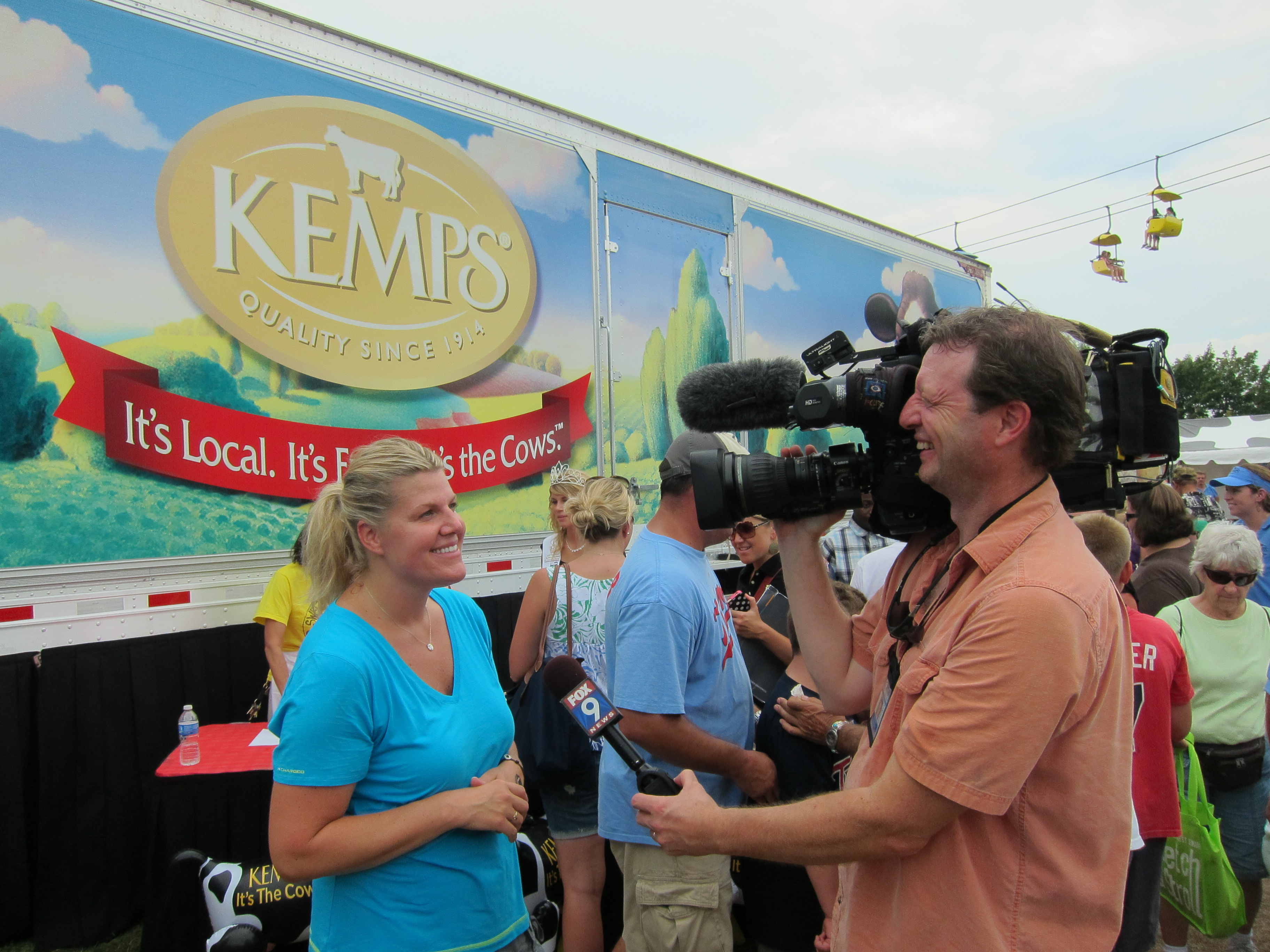 Midwesterners love traditions from baseball games and summers at the cabin to ice fishing contests and lutefisk dinners. Kemps is now hoping people will take their favorite memories and turn them into their favorite ice cream flavor. On May 23 Kemps kicked off its second annual Hometown Favorites Ice Cream Flavor contest with the opportunity to create your dream flavor and see it in the freezer aisle.
This year, Kemps is asking consumers to use inspiration from nostalgic Minnesota traditions to dream up the next flavor in the recently introduced, and Joe Mauer-inspired, Kemps Throwback Original Recipe line. Local residents have a chance to see their dream flavor in their store's freezer case.
"The first year of our Hometown Favorites contest was a huge success - with delicious results - and now we are looking forward to seeing the new flavors our fans dream up, what inspires them and how they tie-in the nostalgia-theme," said Rachel Kyllo, vice president of marketing, Kemps. "Kemps is excited to work with local ice cream lovers to find a way to add a new flavor twist to old traditions."
Ice cream fanatics choose the winner
From May 23 through June 12, 2012, participants can beat the heat by submitting a cool ice cream flavor idea, name and nostalgia-themed inspiration via www.kempsnextflavor.com. Kemps will narrow the submissions to ten finalists and then hand it over to ice cream enthusiasts from June 20 through July 11, 2012 to vote online for the top two flavors they would like to try at the Minnesota State Fair.
State fairgoers can stop by the Kemps booth to taste and vote on the two final flavors to help decide the next flavor that will appear on store shelves. During the last week in August, the winning flavor will be chosen based on a combination of fair votes, online votes and a live celebrity judging panel. The celebrity judging panel will include last year's winner Jen Folkens (Land of 10,000 Licks creator), Teresa Mauer (Kemps spokeswoman and Joe Mauer's Mom) and surprise guests.
The winning flavor will be available on store shelves in 2013 as the newest product in the Kemps Throwback Original Recipe line. The winner will also receive a cash prize of $2,500 and a year's supply of their own ice cream flavor from Kemps. As the cherry on top, the flavor creator's name and story inspiration for the ice cream will be featured on the new flavor's package.
Reintroducing old favorites

From ballparks to backyards, Kemps is excited about nostalgic summer traditions. Inspired by Joe Mauer's love for the original chocolate chip ice cream, Kemps has decided to bring back some favorite classic ice cream flavors by introducing the Kemps Throwback Original Recipe Ice Cream line.
"Summer traditions were a big part of our family growing up and I'm thrilled that Kemps has brought back some old ice cream favorites in the Kemps Throwback Original Recipe line to help celebrate these family traditions," Joe Mauer said. "As a kid, my favorite Kemps flavor was the chocolate chip ice cream with toffee candy chips, or 'flavor boosters' as our family called them."
The four Kemps Throwback Original Recipe ice creams are sold in 1.5 quart containers at all participating major grocery stores and large supercenter retailers for a suggested retail price of $5.99.
The original Kemps Chocolate Chip Ice Cream was the most popular flavor during the 1970s and 1980s and Joe's personal favorite growing up.
Broken pieces of toffee candy, or "flavor boosters" as the Mauer family calls them, provide crunch and rich buttery flavor to the chocolate chip ice cream.
The original Kemps Malt Shop Chocolate Ice Cream harkens back to the days of rich and creamy malts made to order. Smooth ice cream with real malt powder and high quality chocolate make a flavor just like the corner malt shop.
The original Kemps GooGoo Cluster Ice cream was developed to recreate the taste of a candy bar first made in 1912. A tasty combination of caramel, marshmallow nougat, peanuts and milk chocolate, it was also the first candy bar to be made with more than just chocolate.
The original Kemps Tin Roof Sundae was a favorite for many years with chocolate syrup and peanuts as the 'tin roof' topping. The name comes from the original sound of peanuts being removed from cans they were sold in, like the sound of rain on a tin roof.
About Kemps:
Founded in 1914, Kemps LLC, based in St. Paul, Minn., markets milk, ice cream and related dairy products under the Kemps brand. The company operates six manufacturing facilities located in Minneapolis, Rochester, Farmington and Duluth, Minn., Cedarburg, Wis., and employs 1,200 in Minnesota and Wisconsin. Kemps is well known in the industry for introducing innovative new products and has received frequent recognition for successful first-to-market product launches such as Kemps IttiBitz and Kemps Frozen Yogurt Parfaits. www.kemps.com
SOURCE: Kemps LLC