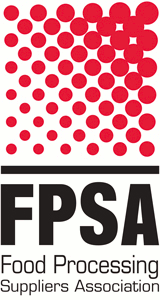 By the Food Processing Suppliers Association
The Food Processing Suppliers Association (FPSA) elected officers and new directors to its Dairy Council Board. John Campbell, president and CEO of Separators Inc. was elected chairman of the council and Nick Tetlow, vice president of sales & marketing of Blentech Corp. was elected vice-chairman.
New directors of the board are:
Christian Fitsch-Mouras, Boccard Life Sciences
Bill McPhail, Woodard & Curran
Greg Thompson, Oystar North America
David Wittliff, Stahlman Group
They join existing board members Dale Andersen of Delkor Systems Inc, Tom Imbordino of Dairy Foods and Norbert Muehlich of Weber Inc.
"This council is very excited to get to work," said Campbell. "The recent announcement to co-locate Process Expo with the International Dairy Show is a tremendous development for the industry and the Dairy Council looks forward to being a strong conduit between the two shows to maximize results for all parties and in so doing build something that is greater than the sum of its parts."
"In fact, the Dairy Council played an important role in bringing FPSA and the International Dairy Foods Association (IDFA) together to discuss the possibility of co-locating the two shows," explained FPSA President and CEO David Seckman. "This type of leadership is an excellent example of how our industry councils can influence the direction of the overall Association. Our suppliers remain committed to growing our programs, not just for the good of their own individual sector but for the whole."
Membership in the FPSA Dairy Council, as with all industry councils, is a benefit of membership in the Food Processing Suppliers Association. For more information on industry councils and FPSA membership, please contact Adam Finney, Director of Membership at afinney@fpsa.org.
About the Food Processing Suppliers Association
The Food Processing Suppliers Association (FPSA) is a global trade association serving suppliers in the food and beverage industries. The Association's programs and services support member's success by providing assistance in marketing their products and services, overall improvement in key business practices and many opportunities to network among industry colleagues. Programs and services to achieve these objectives include Process Expo (industry leading trade show), electronic media marketing, education, market intelligence, research, and advocation of critical industry issues such as food safety, sanitary design of equipment, and global trade.
FPSA members are organized in vertical industry councils which focus on specific needs and concerns that are unique to each industry sector. FPSA councils currently represent the Bakery, Beverage, Dairy, Prepared Foods and Meat sectors.
SOURCE: Food Processing Suppliers Association