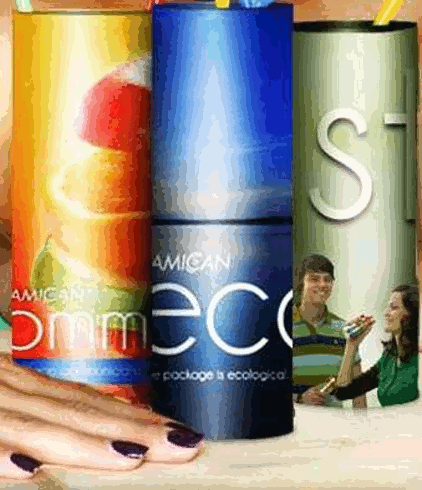 Lamican Oy sells and manufactures aseptic liquid packaging systems for the dairy, smoothie, water and juice industries. Its new innovative system is based on a fiber-containing can solution offering a new shape for the single-serving package. Its production facilities are located in Valkeakoski, Finland.
LamiCan 250ml is a fully aseptic paperboard package ideal for all types of ambient distribution dairy, tea, sports, wellness, wine, smoothie, nectar and juice based drinks. Lamican offers a fully integrated packaging system, including material, filling machine and packaging services.  LamiCan 250ml provide a large, all round printing surface which is said to help attract customers. LamiCan 250ml does not require cold chain distribution. There is no need for preservatives and your products have a shelf life of up to 12 months.
Lamican Oy produces other paper and carton processing materials, including many different kind of barrier laminations, PE-coated case/package cartons and other lamination and coating jobs. Its extruder has a capacity to laminate and coat materials approximately until 700mm; the slitter winder has a capacity of 50mm to 1300mm in materials from paper to carton.
Source: Lamican Oy