Press release
SOUTH  SAN FRANCISCO, California -February 15, 2012- Solazyme Roquette Nutritionals, a microalgae-derived food ingredients company, announced today the company's exclusive European commercial agency agreement for their food products, with global food ingredient parent company, Roquette. This agreement will start with the commercialization of Whole Algalin Flour – Solazyme Roquette Nutritionals' lead ingredient – in the 27 Members Countries of the European Union. This agreement marks the imminent availability of Whole Algalin Flour in Europe.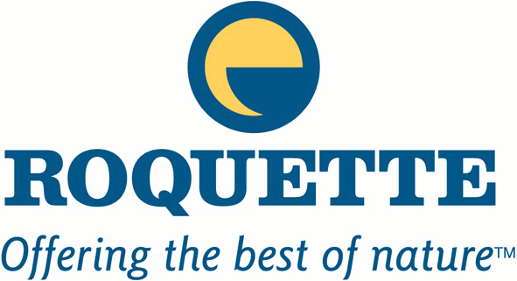 Solazyme Roquette Nutritionals' Whole Algalin Flour is a healthy lipid alternative, acting as more fat than it is. This ability makes Whole Algalin Flour an outstanding solution for improving nutritional profiles in a multitude of applications, such as Bakery, Beverages or Frozen Desserts. This game-changing solution, acting as a whole food ingredient, is very low in saturated fat, trans-fat free, cholesterol free, and considerably reduces calories, as well as providing fiber and protein. Yet, it provides the same overall mouthfeel and consistency as a full fat food. Innovation possibilities are endless for food manufacturers using Whole Algalin Flour, and nutrition and taste are no longer an "either / or" proposition when it comes to making healthier foods.
"Whole Algalin Flour, allows formulators the ability to develop consumer products with unprecedented nutritional profile while maintaining excellent taste," said Jodie Morgan, President and General Manager of Solazyme Roquette Nutritionals. "Roquette provides tremendous support and access to the largest markets in Europe, and their proven success as an ingredient supplier makes them an ideal commercial agent for this breakthrough ingredient."
"At Roquette, we consider innovation at the heart of our strategy, with the continuous goal of satisfying our customers' needs. We search for innovative and diverse ingredients to add to our solution portfolio. Solazyme Roquette Nutritionals' Whole Algalin Flour is unlike any food ingredient on the market today, pairing comprehensive health benefits with amazing mouthfeel and texture", said Patrick Lapointe, Director of Nutrition Business Unit, Roquette. "We look forward to a successful European launch this spring."
In November of 2010, Solazyme, Inc. (NASDAQ: SZYM), a leading, California-based renewable oil and bioproducts company and Roquette Frères, a French family group with an international dimension who processes plant-based raw materials, formed a joint venture that combined Roquette's history and capabilities as a global food ingredient supplier with Solazyme's highly innovative microalgae-based technology. Earlier this year, Roquette started to produce in Lestrem (France) the microalgae-derived food ingredient, Whole Algalin Flour, for the account of Solazyme Roquette Nutritionals.
About Solazyme Roquette Nutritionals
Solazyme Roquette Nutritionals offers an entirely new category of natural, healthy and multifunctional ingredients based on microalgae that help consumers live healthier lives. These ingredients offer superior nutritional properties along with outstanding taste and texture. Founded in 2010 and headquartered in South San Francisco, Solazyme Roquette Nutritionals' portfolio includes a variety of oil, protein and fiber based products aimed at delivering better tasting foods with a vastly superior health profile compared to ingredients in the market today.
About Roquette The business of Roquette, a French family group with an international dimension, is the processing of vegetable raw materials: maize, wheat, potatoes, peas and micro-algae. Among the 5 global leaders in the starch manufacturing industry, it offers its customers a wide range of products and solutions in the fields of human nutrition, pharmacy-cosmetology, paper-board, chemistry-bioindustry and animal nutrition. Present in over 100 countries, Roquette has a turnover of 3 billion euros. The group employs around 6.800 employees. Its development is based on a strategy giving preference to the long-term, innovation and the commitment to achieve, focused on health nutrition and plant-based chemistry. Its mission: « Serve men and women by offering the best of nature ».
SOURCE: Solazyme Roquette Nutritionals