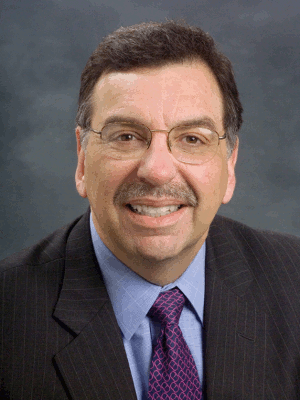 For decades, two things have been important to the dairy industry, our farmers and our partners:
• Providing consumers a healthy, nutritious product
• Providing that product in way that is environmentally conscientious
Increasingly, consumers think about the environmental and nutritional impact of the foods they eat, making food choices more complex than ever before. Plus, global population growth will challenge our ability to produce an affordable food supply without depleting limited natural resources. These facts are a concern for anyone in the food industry— we have to feed a world population that is estimated to grow from 7 billion to 9 billion by the year 2050, but do so in a way that is responsible to the environment and provides adequate nutrition.
Through hard work and thoughtful planning, the dairy industry is in a position to address both of these areas. Since 1944, the U.S. dairy industry has been producing a gallon of milk with 90% less land, 65% less water, 76% less manure, and a 63% smaller carbon footprint. We are far and away the leader in any commodity in our commitment to sustainability, setting a substantial carbon footprint reduction goal by 2050 – and we are making great progress against that goal today. Add to that the fact that the dairy industry voluntarily reformulated chocolate milk so that it is available to schools at an average of only 134 calories per serving and with only 22 grams of sugar yet provides nine essential nutrients —and you can see the impact our industry has in these two important areas.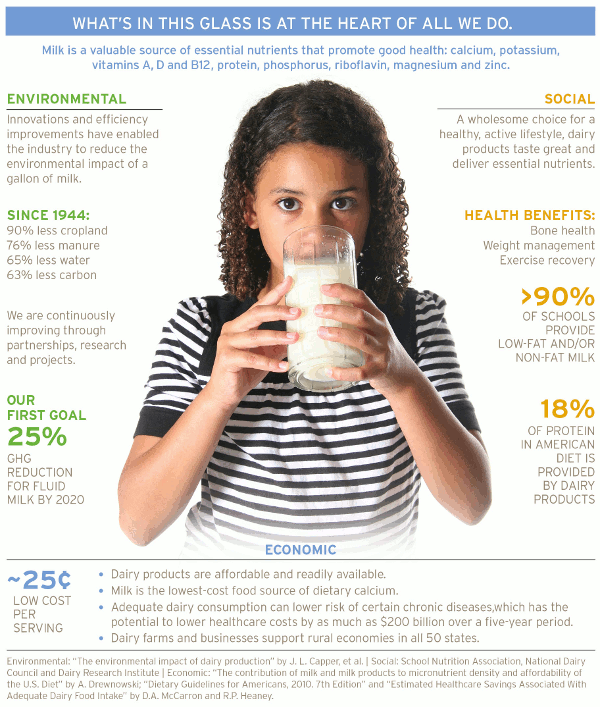 Another example of encouraging a healthier society is our Fuel Up to Play 60 program, which is recognized nationwide for improving nutrition in schools with an emphasis on the importance of physical fitness. Through their checkoff, dairy farmers have made a $250 million commitment over five years to this program alone. And this has shown tangible results—it is one of the only programs that former Surgeon General David Satcher said showed real behavior change with kids.
"Schools are one of the biggest battlegrounds in tackling the childhood obesity epidemic," said Satcher. "We know there is no silver bullet available to combat this problem, but it is clear that programs like Fuel Up to Play 60 can produce small 'wins' by motivating kids to make better healthy eating and physical activity choices."
These results have helped to attract partnerships and investments that support our child nutrition and fitness efforts from the National Football League (NFL), The Quaker Oats Company, XBOX and others.
We have a great product and a great process for making that product, and one of the most important things we can do is make sure those realities are communicated to others.
Through the work of the Innovation Center for U.S. Dairy, we are taking a leading role in promoting sustainability and providing consumers with the nutritious dairy products they want in a way that helps make our industry, the earth and its people economically, environmentally and socially better—now and for future generations.
On June 14th, we have a unique opportunity to address the issues of nutrition and sustainability on a much larger scale. The Innovation Center and the Academy of Nutrition and Dietetics are sponsoring a conference, hosted by the Washington Post and Slate.com, called the "Future of Food: Food Insecurity in the 21st Century." This event will feature government, thought leaders, NGOs, industry CEOs and others as we explore solutions to feeding a growing population worldwide. While this is not a dairy-focused event, it will allow us to highlight the good things the industry is doing and align them with our goals as we move forward. This event will provide the opportunity to be part of a higher level noble cause.
We have the right products and the right processes in place to help feed a hungry world. We don't need to tell one another that – it's the rest of the world that needs to know. On June 14th, we'll start telling our story.