The milk category is exhibiting both its peaks and nadirs concurrently. Dollar sales are as hot as the planet Venus, while unit sales more closely pattern Mars or Uranus. 
Overall, milk category dollar sales reached an impressive $15.32 billion in U.S. multi-outlets for the 52-week period ending Sept. 4, an increase of more than 7% year over year, according to data from Chicago-based Information Resources Inc. (IRI). However, unit sales decreased by 3.3% to 4.627 billion. The price per unit of milk increased by 11 cents per unit to $3.31, proving inflation, as expected, is likely a factor in milk sales.
Although not always as pronounced, most milk subcategories experienced a similar trend, including refrigerated (rfg) white milk, rfg flavored milk, and plant-based milk, per IRI data. The two subcategories to break this trend are rfg oat milk, whose dollar sales and unit sales both rose more than 34% percent for the year ending Sept. 4, as well as rfg kefir, whose dollar sales increased 11% and unit sales rose 3%. 
"While milk is still purchased by more than 90% of households today, the variety of beverage choices available to consumers, albeit not always healthy ones, is the main reason that we continue to see a decline in milk sales," Rebecca Heagney, director of marketing for dairy brands at Dairy Farmers of America (DFA), tells Dairy Foods. 
"Years ago, it was just milk, coffee, and tap water, but today, consumers have so many options including sparkling waters, flavored waters, energy drinks, juices, etc.," she says. "Also, with more people getting back into their pre-pandemic routines of work and school, we're seeing consumers look for more grab-and-go options, which is likely another factor in milks' recent declines."
In a year from now, and especially in two years when Dairy Foods publishes future State of the Industry reports, the dollar sales figure could change significantly. According to the Chicago Mercantile Exchange, Class IV milk (which also factors in non-fat dry milk and butter) settled at $24.65 in September, $24.30 in October and $23.55 in November, with futures markets predicting precipitous declines along with other commodities. In fact, as of now, Class IV prices are expected to dip below $20 in early 2024. What does this all mean? If prognosticators are correct, consumers will be paying less for milk in the near future.
Overall, milk had a strong year in terms of dollar sales, but unit sales told a different story. One standout during the past year was fairlife, which saw both dollar sales and unit sales rocket higher.
Signs of strength
Clearly, milk has competition for consumers' dollars like it has never seen before. But there are areas of tremendous strength that dairy processors can bring to fruition. For instance, in the rfg  white milk category, fairlife, Meadow Gold, Alta Dena, Oak Farms, and a2 Milk all saw sales increase by more than 20% for the year ending Sept. 4, IRI data reports. 
"Innovation is the only way out of long-term declining commodity categories. The a2 Milk Co. has been able to establish a very strong growth business over the past six years. We're now in over 30,000 doors across all channels of trade in the United States," Blake Waltrip, CEO of Boulder, Colo.-based The a2 Milk Co., tells Dairy Foods. "We always expected our success would breed competition and we expect more competition from local, regional, and national players. Our brand equity has been an incredible asset to defend us from a1-free products. Our customers have remained loyal to our entire portfolio.
"The U.S. fluid category is about a $13B market," Waltrip continues. "The premium/specialty category is $3 billion to $4 billion, so we think there is a very significant addressable market for us, not just in the fluid category, but also in other wellness-based propositions that leverage the a2 protein."
Providing an extra boost for a2 Milk is its partnership with the Hershey Co. a2 Milk Half & Half and Hershey's a2 Milk were among the new products it released in the past fiscal year.
---
"Fairlife's ultra-filtered, lactose-free milk contains 50% less sugar, 43% less fat and 13 grams of protein in each serving."
— Photo courtesy of fairlife.
---
The partnership was the brainchild of Ernie Savo, Hershey's head of global licensing, who had identified a market opportunity for a better-for-you chocolate milk. Savo approached the a2 Milk Co. because of its premium milk status and a recognition that the company would value the additional brand exposure as a relatively recent entry into the U.S. market, Waltrip reveals.
"Premium milk buyers appear to want three things from chocolate milk: taste, quality and natural ingredients. Partnering with the iconic Hershey's brand, and using Hershey's well-known cocoa in this new product guarantees great chocolate taste; pairing this with high-quality a2 Milk seals the deal in terms of delivering a delicious product that may help some consumers avoid stomach discomfort, and that all consumers can feel good about giving their families. With this partnership, we have taken chocolate milk to a whole new level," Waltrip says. "It is made with 2% reduced fat a2 Milk and Hershey's cocoa; contains 8 grams of protein per serving; has no artificial flavors, sweeteners or preservatives; and like all a2 Milk, comes from cows that naturally produce only the A2 protein without the A1 protein that has been associated with stomach discomfort in some people."
In addition to a2 milk, ultra-high temperature (UHT) milk, which is ultra-pasteurized and packaged in sterilized containers, is another expected source of future growth for the milk category. Its long shelf life before being opened provides a true benefit for consumers. This milk subcategory, which reached $165 billion in global sales in 2019, is expected to grow at a compound annual growth rate (CAGR) of 6.35% and reach $270 billion in sales in 2027, according to and October report from Jersey City, N.J.-based Verified Market Research.
"Poor cold chain maintenance in agricultural nations is one of the key reasons that are a driving element for UHT milk market. This food item is prepared under high temperature, which makes it appropriate to store at room temperature without the danger of bacterial development. In this way, UHT milk doesn't have to keep up the cold chain," the report states. "This key strength is pushing a significant populace from inns and different spots with no refrigeration office to move toward utilizing UHT milk."
A key driving variable driving the UHT milk market is the absence of refrigeration space, the report adds. "UHT milk can be amassed refrigerated for as long as nine months. Besides, the immature cold stockpiling foundation in non-industrial nations additionally expands the significance of UHT milk."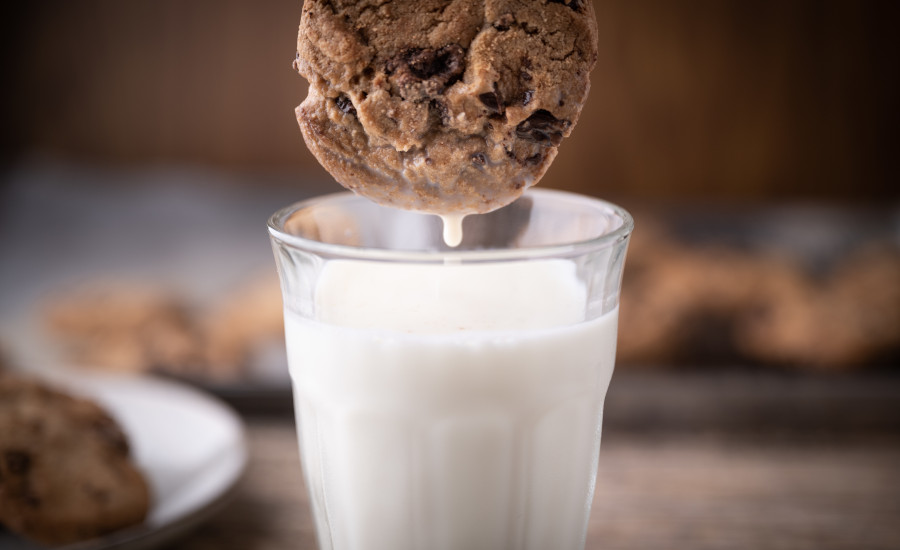 Photo courtesy of ahirao_photo via gettyimages.com.
More good news
Milk still has a leg up on the competition regarding its many health benefits, as well as its lengthy history of being something that "does a body good." 
Evidence can be found in research conducted by Chicago-based fairlife that revealed that nearly three quarters of Americans still reach for classic dairy milk over versus alternatives. It's not just the nostalgia of childhood milk mustaches that has consumers craving traditional dairy milk: 40% of people say it pairs best with (some unexpected) summertime favorites. And 60% of Americans turn to milk as a "great refreshing drink" with one in 7 people willing to try dunking at least one of these three BBQ favorites in milk: bacon, BBQ ribs or hot dogs, the report states. 
More than three-quarters (77%) of respondents prefer classic dairy milk over nondairy alternatives such as barley milk, oat milk and others. 
"A staple at the dinner table, in cereal bowls before grammar school, and creating the iconic frothy mustache, 72% say they have positive memories, emotions or nostalgia of drinking/ consuming milk as a child," fairlife research notes. 
And of course, milk is still one of the most refreshing drinks on hot days, with three-in-five survey respondents citing this factor as a reason to drink the beverage, fairlife research concludes.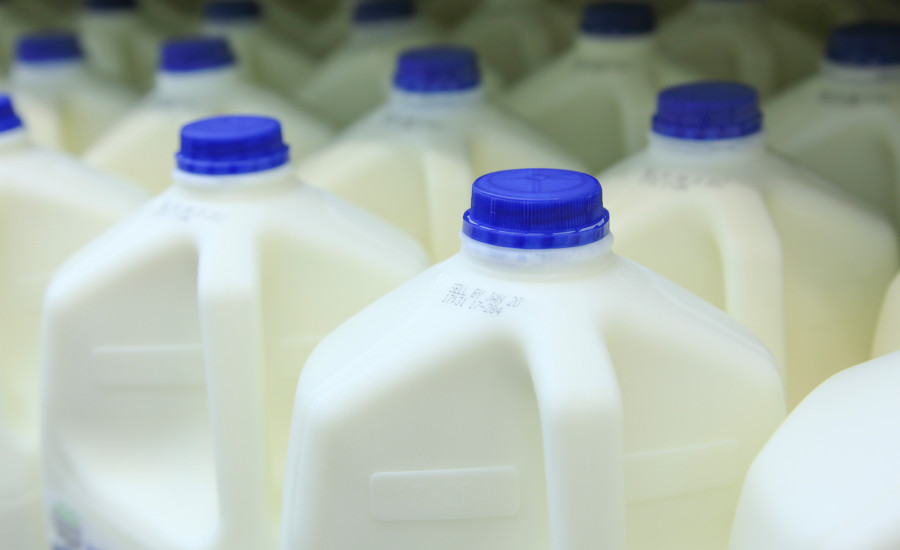 Photo courtesy of phi2 via gettyimages.com.
Pandemic changes
The COVID-19 pandemic brought upon many changes throughout the dairy industry, particularly in milk. Dairy industry experts expect some of these changes to stick around. 
"With the pandemic, we saw a huge increase in consumers purchasing through Instacart and other mobile offerings from retailers," DFA's Heagney reveals. "Now, as we get back to more normal life, many consumers are continuing to shop this way and think it will continue into the future. During the pandemic, we also saw consumers putting more focus on health and wellness and see this interest continuing as consumers look to healthier lifestyles and diets to help in preventing illness and disease."
Future opportunities for planets to align 
Although milk's future may seem opaque, there are certainly opportunities for its planets to align, providing excellent growth for the dairy industry.
"Consumers are more conscious about the ingredients they eat and digest now than ever before," Waltrip states. "Their hyper-focus on ingredient labels, dietary choices, and choosing the right products has opened a door for high-quality products like ours to succeed.  Up until 2000, only geneticists were aware of the different proteins that were produced by different types of milk.  Consumers have more knowledge about their own bodies, effects of eating lower quality products, and the upgrades they need to consider to feel the best with their food and beverage choices. Our line of products fit with their priorities and decisions."
Job No. 1 is appealing to modern families, suggests DFA's Heagney. "We need to look for ways to be more relevant with modern families and meet their lifestyle needs by exploring more on-the-go solutions."