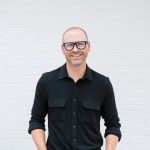 In Episode 12 of the "Let's Talk Dairy" podcast, Andy Judd, chief marketing officer of Boulder, Colo.-based Yasso, joins us to discuss the company's latest marketing initiatives, including how the company reaches younger generations. He speaks to the idea behind Yasso's recently launched "Tastemonial" TikTok challenge, in which the company invites influencers and customers to share their impressions of Yasso's products on the platform. Judd also shares how the company's approach to marketing its products has changed over the years as social media has evolved.
In this episode, Judd discusses:
Yasso's evolving approach to marketing its products.
How Yasso develops new marketing initiatives. 
The idea behind the "Tastemonial" challenge on TikTok.
How Yasso reaches out to millennial and GenZ consumers. 
What's next for Yasso's marketing department. 
For access to more podcast episodes, click here.