John W. Panaseny (left) is the new president of Oystar USA, Edison, N.J. As president, Panaseny will lead North American business and market development. Prior to joining the company, he served as vice president and general manager for Multi-Pack Atlanta.
Fristam Pumps USA, Middleton, Wis., said Thomas Gavinski (below) joined the company as sales manager - Americas. He will oversee Fristam's North, South and Central American Sales Departments as well as the Customer Service Department.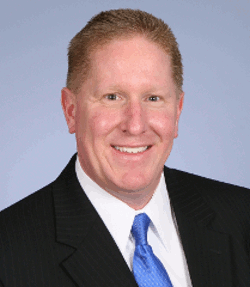 Vivolac Cultures Corp., Greenfield, Ind., added Dave Buteyn to its Technical Sales staff. He was with Friendship Dairies, Friendship, N.Y.
The board of directors of the International Dairy-Deli-Bakery Association, Madison, Wis., announced new titles for officers and staff.
Voni Woods, Senior Director of Deli, Giant Eagle, Inc., is the Chairman of the IDDBA Board of Directors. William G. Klump, Senior VP Marketing, Butterball, LLC's is the Executive Vice Chairman of the Board. David Leonhardi, Director of Education & Events, Wisconsin Milk Marketing Board is Vice Chairman, and John Cheesman, VP Sales – Corporate Accounts, Maplehurst Bakeries, LLC, is the treasurer. Steve Beekhuizen, Senior VP of Sales, Dawn Food Products, Inc., is the immediate Past Chairman.
At the same meeting:
Carol L. Christison was named President and CEO
Lucie Arendt was named Vice President of Membership, Exhibits, Registration, and IT
Mary Kay O'Connor was named Vice President of Education
Christopher S. Schwass was named Vice President of Finance.