Saputo Inc. said consolidated revenues for the quarter ended Dec. 31, 2012 amounted to Cdn$1.801 billion, an increase of $4.1 million or 0.2% in comparison to $1.797 billion for the corresponding quarter last fiscal year. This increase was mainly due to a higher average block market per pound of cheese in the USA Dairy Products Sector, as well as a better product mix and higher selling prices in relation to the higher cost of milk in the CEA Dairy Products Sector. Lower sales volumes in the USA Dairy Products Sector, as compared to the corresponding quarter last fiscal year, partially offset this increase. The strengthening of the Canadian dollar decreased revenues by approximately $30 million.
For the nine-month period ended Dec. 31, revenues totaled $5.244 billion, an increase of $17.5 million or 0.3% in comparison to $5.227 billion for the corresponding period last fiscal year. Higher selling prices in relation to the higher cost of milk as raw material in the Canadian and Argentinian Divisions, as well as a better product mix in the Canadian Division, partially contributed to this increase. A more favorable dairy ingredients product mix in the US also increased revenues. Offsetting this increase was the negative impact of a lower average block market per pound of cheese in the USA Dairy Products Sector, as well as decreased sales volumes in the Argentinian Division, mainly in the export market. The fluctuation of the Canadian dollar increased revenues by approximately $4 million.
Ooutlook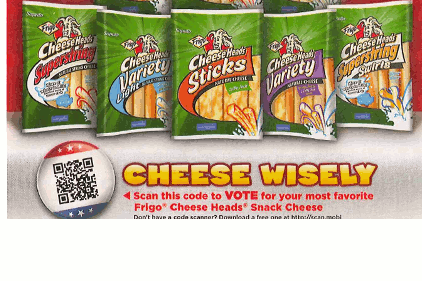 The USA Dairy Products Sector continues to seek opportunities to mitigate the effect of higher milk costs resulting from amendments to the milk pricing formula in California, which includes the California Department of Food and Agriculture's (CDFA) announcement, on January 22, 2013, that it would be temporarily increasing the prices of certain types of milk in the state. These temporary price increases will be in effect for the four-month period from February 1 to May 31, 2013. This increase to the class 4b milk price is expected to have a negative impact on EBITDA of approximately US$4 million for such period. The Sector will evaluate various measures in an effort to diminish this negative impact. The Sector also continues to monitor the fluctuating dairy markets in an effort to take appropriate decisions to mitigate the impact on its operations. The Sector continues to focus on improving operational efficiencies.
The Dairy Products Division (Canada) continues its investment strategy in product categories that offer growth potential, namely specialty cheeses and value-added milk products. Also, efforts to pursue additional efficiencies and decrease costs will be maintained by a continual review of overall activities. A project to consolidate distribution activities of the Greater Montreal area into one distribution center located in Saint-Laurent, Quebec was initiated in the second quarter and the project is moving forward as planned. This new center will comprise the distribution and logistics activities currently being conducted at our Saint-Laurent, Boucherville and Saint-Leonard locations, as well as some administrative offices of the Canadian Division. These changes will be implemented gradually as of the end of fiscal 2013 and should be completed in March 2014.
The Dairy Products Division (Europe) continues to face challenges with respect to obtaining milk supply at prices competitive with the selling price of cheese.
The Dairy Products Division (Argentina) will continue to seek volume growth in both the domestic and export markets. The anticipated recovery of price and demand for dairy products in the export market should continue for the remainder of the fiscal year, although they currently remain below last year's levels. A three-year project to gradually increase manufacturing capacity and face future market growth is underway and progressing as expected. Capital expenditures will be part of our normal annual spending. The Division continues to face challenges mitigating the increasing cost of milk as raw material, while remaining competitive with selling prices in the export market. The Division will continue to analyze its operations in order to improve overall efficiencies.
The Grocery Products Sector will continue to focus on increasing sales volumes in the snack-cake category. The main focus continues to be the development of sales in the US market.
On January 3, 2013, the Company completed the acquisition of Morningstar. Morningstar produces a variety of dairy and non-dairy extended shelf-life products, including creams and creamers, ice cream mixes, whipping cream, aerosol whipped toppings, iced coffee, half and half, value-added milks, as well as cultured products such as sour cream and cottage cheese. These products are manufactured under a wide array of private labels and owned brands, and are sold nationwide through an internal sales force and independent brokers. Morningstar serves the needs of retailers, national quick-serve restaurant chains, grocery stores, mass merchandisers and distributors across the United States. This acquisition complements the activities of the Dairy Products Division (USA). The Company will benefit from Morningstar's national manufacturing and distribution footprint and will optimize coast-to-coast service. We will evaluate these operations to seek further improvements, synergies and market opportunities. 
A replay of the conference will be available until midnight, Wednesday, February 20, 2013. To access the replay, dial 1-800-558-5253, ID number 21644906. A webcast will also be archived on www.saputo.com, in the "Investors and Media" section, under Press Releases.
About Saputo
Saputo produces, markets, and distributes a wide array of products of the utmost quality, including cheese, fluid milk, yogurt, dairy ingredients and snack-cakes. Saputo is the 12th largest dairy processor in the world, the largest in Canada, the third largest in Argentina and among the top three cheese producers in the United States. Our products are sold in more than 50 countries under well-known brand names such as Saputo, Alexis de Portneuf, Armstrong, Baxter, Dairyland, Danscorella, Dragone, DuVillage 1860, Friendship, Frigo Cheese Heads, Great Midwest, King's Choice, Kingsey, La Paulina, Neilson, Nutrilait, Ricrem, Salemville, Stella, Treasure Cave, hop & go, Rondeau and Vachon. Saputo Inc. is a publicly traded company whose shares are listed on the Toronto Stock Exchange under the symbol "SAP".