Press release
ST. LOUIS, MISSOURI – November 13, 2012 – Sensient Colors LLC, a business unit of Sensient Technologies Corporation (NYSE:SXT) and the global leader in color for food and beverage applications, is pleased to announce the expansion of Microfine technology. With the ongoing trend towards natural ingredients, food and beverage manufacturers want natural colors that provide solutions in multiple applications and products. Sensient Colors has enhanced its Microfine technology and expanded its natural alternatives to replace synthetic colors for dry and fat-based food applications.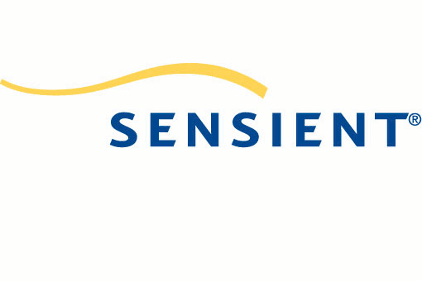 Developed as a natural replacement for synthetic dyes and aluminum lakes, Microfine powders are a major evolution in natural colors for applications including dry mix beverages, compressed sweets and confectioneries, and powdered food applications. Sensient continues to advance its natural color spectrum and has recently expanded the shade range for Microfine powders using new technology and innovation. This expansion includes shades from lemon yellow to burnt orange, as well as vegetable juices that provide purple to blue shades. Sensient also has developed a unique green olive shade that is suitable for plating on dry blends and dispersing in fat-based systems.
Using innovative technology, the Microfine line has expanded to include oil-based dispersions that act as a vehicle to deliver color in fat-based systems. Microfine dispersions are a natural color solution to prevent clumping and aid in color incorporation, thereby increasing productivity and accuracy. Microfine powders and dispersions both deliver a bright, intense shade combined with enhanced stability features for natural color solutions.

ABOUT SENSIENT COLORS LLC
Sensient Colors brings life to products, adding color and visual enjoyment to food and beverage applications worldwide. Offering unparalleled color innovation and proprietary technologies for over 100 years, Sensient Food Colors applies industry defining color expertise, enhancing brand value through premium sensory appeal and performance.
Sensient Colors LLC is a unit of Sensient Technologies Corporation, a leading global manufacturer and marketer of colors, flavors, and fragrances. Sensient employs advanced technologies at facilities around the world to develop specialty food and beverage systems, cosmetic and pharmaceutical systems, inkjet and specialty inks and colors, and other specialty and fine chemicals. The company's customers include major international manufacturers representing many of the world's best-known brands.