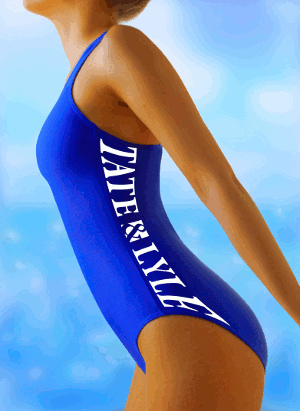 By Tate & Lyle

Tate & Lyle, the global ingredients and food solutions provider, has announced the expansion of its range of native starches, with the introduction of two extra dry starch products: MERIZET 116 and MERIZET 118, with low moisture contents of typically 5% and 7% respectively.
Extra dry starches are used in frozen dough, dehydrated soups, noodles, sauces, desserts, and other dry mixes in which moisture control is critical. They improve the stability and shelf life of the final product by helping to prevent the development of moisture in the product during storage. Extra dry starches are especially key for dry mixes sold in tropical markets.
Clotilde Feuillade, Texturants Product Manager at Tate & Lyle Speciality Food Ingredients, says: "There is an increasing demand in the market for extra dry starches which are highly complex to manufacture. We are therefore delighted to introduce two new varieties, helping manufacturers to formulate their products more easily."
Both new starch references are made from non genetically modified maize and are manufactured in Tate & Lyle's European flagship starch facility in the Netherlands. While the plant specialises in modified starches, it also generates value added native starches such as moulding starches MERIZET 150 and MERIZET 158 for confectionery applications.

About Tate & Lyle
Tate & Lyle is a global provider of ingredients and solutions to the food, beverage and other industries, operating from over 30 production facilities around the world. Tate & Lyle operates through two global business units, Speciality Food Ingredients and Bulk Ingredients, supported by Innovation and Commercial Development. The Group's strategy is to become the leading global provider of Speciality Food Ingredients through a disciplined focus on growth, and by driving the Bulk Ingredients business for sustained cash generation to fuel this growth.
Speciality Food Ingredients include starch-based speciality ingredients (corn-based speciality starches and sweeteners), no calorie sweeteners (including SPLENDA® Sucralose) and Food Systems which provides blended ingredient solutions. Bulk Ingredients include corn-based bulk sweeteners, industrial starches and fermentation products (primarily acidulants). The co-products from both divisions are primarily sold as animal feed.

Tate & Lyle is listed on the London Stock Exchange under the symbol TATE.L. American Depositary Receipts trade under TATYY. In the year to 31 March 2011, Tate & Lyle sales totalled £2.7 billion.
Source: Tate & Lyle
+33 (0)3 28 77 70 89
www.tateandlyle.com