Serac names Acyr Borges its new president
Acyr Borges is the new president of Serac Inc., Carol Stream, Ill., a subsidiary of the Serac Group. Borges is the former vice president of Hercules Sealing Products Inc. He has also worked at Henkel Adhesives Corp. Borges has extensive international experience in sales and marketing management in Asia-Pacific, Latin America and Europe. A statement from Serac calls him "a proven leader in multicultural and multifunctional environments." He holds an MBA in International Business from the University of Southern California.
Serac also said Alan Bonanno (below) is its New Business Developer and Marketing Coordinator. Bonanno has a broad background in marketing and business development working with companies such as AT&T, Lucent Technologies, Rockpoint Logistics and ADEA Inc.

Personnel changes at Fona International
Fona International, Geneva, Ill., a creator and manufacturer of flavors, announced a new hire and seven promotions. The new hire is Gautam Gaonkar, an account associate. Those promoted are: 
• Cassie Beers, Sr. Applications Technologist - Grain
• Benjamin Bun, Associate Scientist - Technology & Innovation
• Lisa Cummins, Regulatory Affairs Manager
• John Fishel, Sr. Applications Technologist - Beverage
• Jennifer Hoffmann, Sr. Regulatory Affairs Manager
• Beth Julian, Jr. Scientist - Confections
• Rigo Magana, Applications Technologist – Beverage

David Michael executive joins Penn State University advisory board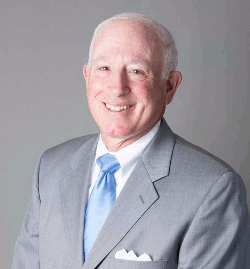 Skip Rosskam, (left) president and COO of David Michael & Co., a global provider of flavors, stabilizers and natural flavors, has been appointed to Penn State University's College of Agricultural Science Entrepreneurship and Innovation Program Advisory Board. In this capacity, Rosskam will assist in setting the program's vision and guiding the College as they grow the processes and culture.
3-A SSI honors Gabe Miller, Bryan Downer
3-A Sanitary Standards Inc. (3-A SSI), McLean, Va., announced the recipients of its 2013 Volunteer Service Awards:
Gabe Miller (Sani-Matic, Inc.) received the Leadership Service Award for outstanding service to 3-A SSI voluntary standards development and significant contributions to the mission of 3-A SSI.
Bryan Downer (Central States Industrial) received the Next Generation Award for outstanding accomplishments by an individual who has been engaged in 3-A SSI activities for less than five years.
3-A SSI Chair Lou Beaudette (Admix Inc.) announced the renaming of a third 3-A SSI award to honor the long and distinguished service of Richard K. Smith, who passed away in late March. The 3-A SSI Richard K. Smith Advancement Award will be presented in future years to recognize the outstanding accomplishments performed by any individual or group on behalf of 3-A SSI.
In other dairy industry personnel news
Scott Bentley is the new general manager of World Dairy Expo. Most recently he was the Global Supply Manager at ABS Global, DeForest, Wis.
Fristam Pumps, Middleton, Wis., said Scott Haman (below) joined the company as design engineer. In his new position, Scott will be responsible for designing new products and providing engineering support to all areas of the company. 
Shibuya Hoppmann Corp. said Eugene (Gene) Fuchs is its regional sales manager for the northeast United States. He is responsible for New York, Pennsylvania, New Jersey and Connecticut.