Dairy Processing and Equipment
Equipment
Operations
Synerlink's volumetric fillers suitable for extended-shelf-life chilled dairy products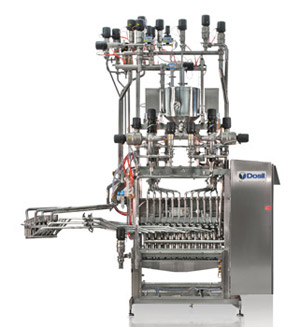 Synerlink's highly accurate volumetric fillers are suitable for extended-shelf-life chilled dairy products such as yogurts, desserts and fruit preparations. They are suitable to dose products with characteristics such as multiflavors, blended with particulates in a wide range of viscosities, in either hot or cold product environments. Various filling configurations can be handled, such as fruit-on-bottom, multi-layer, twisted, side-by-side, co-filling and other configurations. All fillers are clean-in-place-able with hot chemical solutions or steam through the fill nozzles.
763-390-0891; www.synerlink-engineering.com

I want to hear from you. Tell me how we can improve.