Food Safety for Dairy Processors
Operations
Thermo Fisher Scientific introduces its Exactive Plus system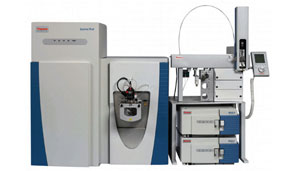 Thermo Fisher Scientific introduced its Exactive Plus system, the company's latest benchtop liquid chromatography-mass spectrometry system for high-throughput screening, identification and quantification of compounds in complex matrices. Powered by Thermo Scientific Orbitrap technology, the new system extends the capabilities of the Exactive system with advanced signal processing, ion optics and transmission technologies. The system has a range of applications, including food safety and intact antibody analyses.
800-532-4752; www.thermoscientific.com

I want to hear from you. Tell me how we can improve.