Food Safety for Dairy Processors
Operations
Shimadzu's new SALD-2300 measures wet or dry materials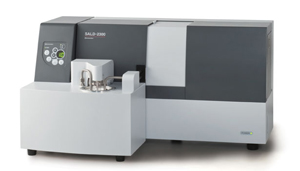 The new SALD-2300 laser diffraction particle size analyzer from Shimadzu Scientific Instruments measures wet or dry materials to ensure product quality. The analyzer provides continuous measurement in real-time, at minimum one-second intervals. Users can select various sample amounts depending on measurement objectives. The instrument's Wing Sensor II achieves high-resolution particle detection with its 78 concentric detector elements.
800-477-1227; www.ssi.shimadzu.com

I want to hear from you. Tell me how we can improve.