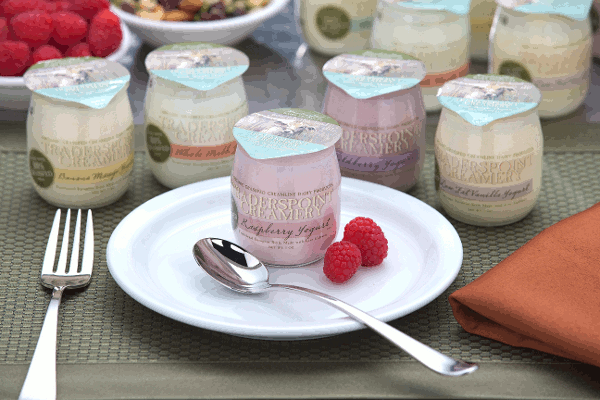 Verallia North America, Muncie, Ind., has introduced a line of 4-ounce and 6-ounce glass jars for national distribution. The yogurt containers extend the company's existing family of dairy glass packaging products and incorporate a proprietary sealing primer that enables commercial yogurt producers to utilize traditional foil heat seal lids and induction heat sealing equipment to meet current FDA requirements for proper packaging closure.
Verallia North America calls the yogurt packaging an "eco-conscious alternative to standard plastic containers."
The company says its production capacity, international presence, experience in the regulated dairy industry, well-developed distributor network and the new glass yogurt containers put it in a strong position to capture significant market share from this rapidly growing sector. The packaging allows yogurt producers to differentiate their products through original packaging design, increase margins by introducing new premium products, appeal to environmentally conscious consumers and respond to growing market trends for products that are holistically natural, organic and healthy, according to the company.
"Verallia North America has utilized significant resources to bring a line of single-serve glass yogurt containers to the U.S. market," said Phil McPherson, Senior Vice President & General Manager, Food, Beverage & Spirits business sector for Verallia North America.
Verallia's parent company has been producing and distributing yogurt glass jars in Europe since the 1970s. Verallia North America's family of dairy glass containers and packaging include 64-ounce glass milk bottles, 32-ounce pourable (drinkable) glass yogurt and milk bottles, 15-ounce glass cottage cheese jars and 9-ounce spreadable cheese glass jars. 
Learn more about the glass yogurt containers at the company's website.
Photo by Verallia North America