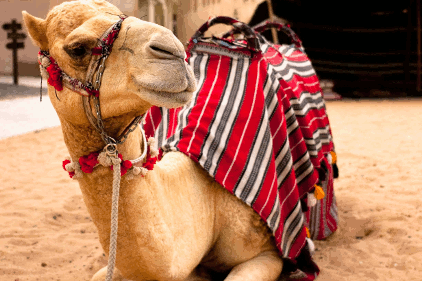 Camel's milk has been so popular at Café2Go, a coffee shop chain in Dubai, that Emirati entrepreneur Jassim Al Bastaki has created the Camellos brand to promote it to a wider audience.
Camellos is being introduced within all three existing Café2Go outlets in Dubai and in all future franchised outlets planned across the Middle East, according to a press release issued by the company.
"Serving coffee, tea, milk shakes and smoothies with camel's milk was a totally new concept when we launched Café2Go last year," Al Bastaki said in a statememnt. "Almost from day one, camel milk accounted for 50% of our sales. It has become such a big hit that we felt it needed its own brand to help it grow faster and have an even broader appeal. We worked with branding experts at HGW Media in Dubai to develop the Camellos brand as well as a refresh of the Café2Go brand."
All Café2Go outlets will now offer a menu featuring Camellos drinks and food using camel-based products. Options include special coffee blends and smoothies, camel cheese sandwiches, camel-meat fajitas and camel-milk-based gelatos. To win over new customers, Camellos is also introducing a new range of flavored camel milk coffees. Cow's milk products are also available.
The company quoted a clinical dietician and nutritionist who said camel's milk is  low in fat, healthy for bones and a rich source of protein.