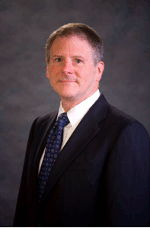 At its annual meeting last week, the American Dairy Products Institute named Joseph A. O'Donnell (pictured) as the 2012 Recipient of the Award of Merit. The Award of Merit was established in 1991 to recognize individuals who have made a significant difference in the processed dairy products industry.

"ADPI members widely acknowledged Joe's numerous contributions to the processed dairy products industry throughout his distinguished career," said ADPI's CEO Dave Thomas. "ADPI is pleased to recognize his service to the industry with this award."

O'Donnell's diverse career ranges from research and academia to almost every aspect of the dairy industry. A native of Chicago, O'Donnell received his BS Degree in Biochemistry from Benedictine University, a master's degree in Biochemistry from Boston University, and a Ph.D. in Nutrition from the University of California, Davis.

He worked in R&D early in his career with The Quaker Oats Co. and Kraft Foods. He joined the non-profit sector of the dairy industry in 1983, starting with the United Dairy Industry Association (UDIA) where he managed the Dairy Research Foundation. While at UDIA, O'Donnell outlined and promoted a concept that resulted in the formation of the Dairy Foods Research Centers Program which brought the technical resources of our fine universities into tight cooperation with the dairy industry.

In 1987, O'Donnell became the Director of Science and Technology at the Wisconsin Milk Marketing Board (WMMB) in Madison. In the 1980's and 90's the California dairy industry was expanding rapidly. In 1990 O'Donnell seized the opportunity to become part of that growth in California and became the first Executive Director of the California Dairy Research Foundation (CDRF), an industry operated, non-profit organization created to promote education, research and development activities which benefit California's dairy producers, processors and consumers. O'Donnell retired from CDRF in 2011.

O'Donnell has lectured on dairy issues throughout the world and has authored numerous article and abstracts. He has been a regular contributor to publications such as Cheese Market News and Western Dairy Business. He has held numerous leadership positions with multiple professional organizations.

   with Martha, his wife of 36 years. Martha is a professor of Physiology at the School of Medicine, University of California, Davis. Their three children are married and all have professional positions within the food industry.

About ADPI
The American Dairy Products Institute is the national association for manufactured dairy products. ADPI's main purpose is to promote the acceptance and use of processed dairy products, both nationally and internationally, by communicating the many positive health and nutritional attributes of milk-derived products. Additionally, ADPI serves its membership by representing the industry's interest in government and regulatory affairs, establishing product standards, providing technical assistance and marketing support, collecting and disseminating key production and utilization statistics, monitoring current dairy industry developments and collaborating with other dairy associations on issues of common interest. Current ADPI membership includes manufacturers of evaporated and condensed milk, dry milk, cheese and whey products; firms that provide supplies and services to processors; and many companies that either use or trade these manufactured dairy products or are otherwise involved in the dairy industry.
 
SOURCE: ADPI www.adpi.org