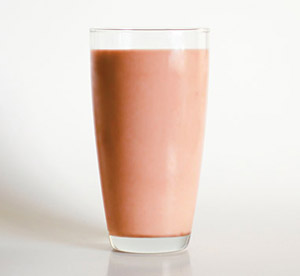 There is a $60 billion and growing protein market. Right now, dairy products are not doing enough to capture it.
Protein has become an important consideration and today's consumers have taken a renewed interest in the food and beverage products they purchase and consume. They are increasingly aware of the impact these choices have on their health and wellness.
More than half (55 percent) of adults say they would like to get more protein in their diet.1 Consumers also are more aware of protein's benefits, with 88 percent recognizing that protein helps build muscle, 60 percent agreeing it creates a feeling of fullness and 60 percent indicating a diet high in protein may support weight loss.2
This is the first in a series of blog posts from the Innovation Center for U.S. Dairy to immerse the industry in the opportunity for the protein in dairy products like milk, cheese and yogurt. Dairy farmers helped form the Innovation Center to bring the industry together and identify high-impact growth opportunities, and protein was identified as one of those areas.
In this series, we'll discuss ways to strengthen the connection between milk, cheese and yogurt products and protein benefits among health-conscious consumers within the context of the broader benefits dairy provides.
Dairy foods contain a complete source of protein
Current overall consumer perceptions of milk, cheese and yogurt help position the industry well to communicate dairy's competitive advantage over other sources of protein. Dairy foods:
• Contain a high-quality, complete source of protein
• Have high credibility and consumer trust as a rich source of nutrients
• Get high marks for taste, which could be a significant advantage
• Can easily be consumed on the go with convenient and cost-efficient portions of yogurt, cheese and single-serve milk
Nonetheless, many consumers don't readily associate milk, cheese and yogurt with protein or its benefits, and consumers seeking protein appear to be getting their incremental protein largely from non-meat sources.1 For our industry, this opens the door to increase protein market share for dairy products and ingredients. Dairy foods can empower consumers with high-quality protein and other essential nutrients to help build muscles and fuel the body throughout life.
Dairy's potential in weight management, sports, aging
The Innovation Center for U.S. Dairy has identified three major areas with the most potential for dairy foods and ingredients:
• Weight management and satiety
• Sports and exercise performance
• An aging population that is looking to maintain vitality and stay active
The Innovation Center is building a platform that will help manufacturers grow their business by differentiating dairy in the growing protein space and increase milk, cheese and yogurt's share of the health and wellness food and beverage category. Next time, we'll discuss the first of the three identified trends — weight management.
---
1 NPD Group/NET In-Home Database, Year Ending 2011.
2 Food & Health Survey: Consumer Attitudes toward Food Safety, Nutrition & Health, commissioned by the International Food Information Council Foundation, 2012.