By Gregory Miller, Ph.D.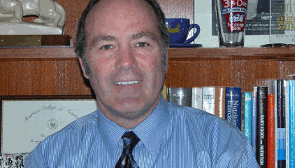 Almost daily, I see a steady stream of staggering statistics on consumer health and the ongoing battle against obesity, heart disease and diabetes. The food and beverage industry is constantly being challenged to improve and innovate new products to meet new nutritional guidelines and consumer demands. The dairy industry is in an enviable position to meet these changing demands. Through our work at the Dairy Research Institute®, established under the leadership of America's dairy farmers through the dairy checkoff program, we are proud of the great strides research has made in demonstrating the role of dairy foods in helping reduce the risk of chronic diseases. With a growing body of science as support, I believe it is clear that dairy is not part of the problem, and may be part of the solution to improved nutrition and health, with a decreased risk for many diseases.
In 2011, several scientific advances were made identifying the positive effects dairy can have on a number of health conditions. Over the last year, our focus on and support of dairy product and nutrition research contributed to findings that:
• Consuming dairy is connected with lower incidence of metabolic syndrome, a condition which increases the risk of cardiovascular disease, and type 2 diabetes,
• Drinking chocolate milk after a workout can boost improvements in aerobic fitness and body composition as well as benefit muscle recovery and exercise performance,
• Improving the quality, performance and flavor of whey protein has allowed for expanded use and new food and beverage products to meet consumer demands, and
• Dairy coproducts, like whey permeates, can now be used to replace or reduce salt in formulations, providing ingredient solutions for the food and beverage industry to meet the sodium reduction challenge
We also look forward to continuing our research in sustainability, discovering ways to help our farmers and the dairy industry continue to deliver dairy products that are produced in an environmentally friendly way. Three studies are currently under way to establish baseline measures for the environmental impact of milk, cheese and packaging.
Peering into the coming year, we plan to continue our focus on dairy's role in health and nutrition and uncover new insights to help our food, beverage and dairy industry partners remain competitive in the marketplace. Dairy's impact on blood pressure, cardiovascular disease, metabolic health and digestive health as well as the role of milkfat in a healthy diet will drive much of our nutrition research.
For more detailed information on our 2011 and 2012 dairy research efforts, please visit USDairy.com. Sign up here to receive our monthly e-newsletter, which provides a detailed review of the very latest in dairy nutrition, product and sustainability research
Gregory Miller is the president of the Dairy Research Institute, Rosemont, Ill.