The Wisconsin Dairy Products Association has issued a call for judges for its championship dairy product contest. Marianne Smukowski of the Wisconsin Center for Dairy Research is the head judge and will lead all contest judging. In addition to Smukowski, WDPA is seeking judges for these products:
Cheese & Butter – 14 judges needed
Yogurt – 4 judges
Ice Cream and Sherbet – 8 judges
Whey Products – 2 judges
Cottage Cheese, Sour Cream and Sour Cream Dips – 6 judges
Fluid Milk and Cultured Buttermilk – 8 judges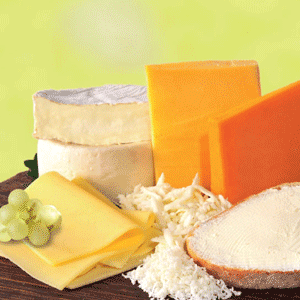 Interested parties should send their resumes to Wisconsin Dairy Products Assn., 8383 Greenway Blvd #130, Middleton, WI 53562 by May 8. A WDPA contest committee will review all resumes and select the judges.
The WDPA is sponsoring its 13th annual World Dairy Expo Championship Dairy Product Contest. It will be held in conjunction with the World Dairy Expo. This year's contest will have 68 different categories, encompassing a wide range of dairy products that include, cheese, butter, milk, ice cream, yogurt, whey, cottage cheese, sour cream, whipping cream and more.
According to WDPA Executive Director Brad Legreid, "Each year this contest surpasses out hopes and expectations. Its growth rate has been unprecedented. Last year, over 1,080 products were entered in out contest, representing companies of all sizes throughout North America and other countries. Since there has never before been and all-dairy contest of this scale and magnitude; companies are quickly embracing and learning how participation in this contest can offer unique and beneficial marketing opportunities for their dairy products."
Enter the World Dairy Expo Championship Dairy Product Contest by Aug. 10
Contest entry forms will be mailed to dairy plants in early July. All entries must be shipped the week of Aug. 10. Judging for cheese, butter, yogurt, cottage cheese, fluid milk, cultured buttermilk, sour cream dips and whipping cream will be held August 18-19 at MATC's Culinary Arts School. Ice cream, sherbet, whey products and the innovative and creative technology categories will be judged on August 20 at the University of Wisconsin Babcock Hall. The winning entries will be auctioned off on Tuesday, September 29 at World Dairy Expo. The Grand Champions will also be honored the following evening at World Dairy Expo's Dinner with the Stars.