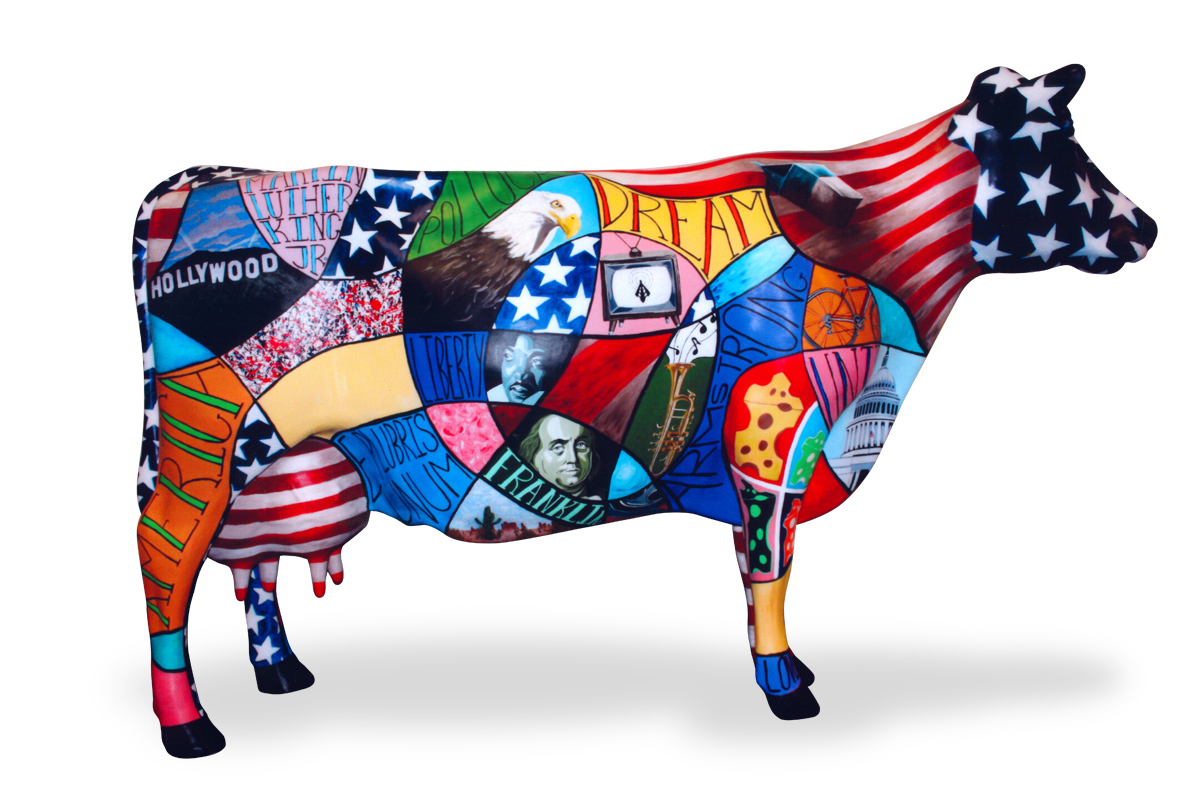 What's up with the cow? Keep reading..
 Borden-brand cheese teams with magazine in recipe contest
Dairy Farmers of America and All You! magazine are cooperating on a recipe contest involving Borden- brand cheeses. Two grand prize winners will each receive a $1,000 gift card. Contestants enter online by July 29, 2012. Entries will be judged by a panel from the magazine based on the following criteria: (25%) taste, originality (50%) and use of sponsor product (25%). The following Borden items are not eligible for use: Hickory Smoked Swiss Singles Sensations, Applewood Bacon Cheddar Singles Sensations and Chipotle Cheddar Singles Sensations.

Alouette joins tour promoting right-size portions
Alouette Portions is in an exclusive sponsorship of the Portion Size Me Summer Tour, a cross-country journey featuring 12-year-old Marshall Reid and his mother, Alex, co-authors of Portion Size Me. This book chronicles the family's journey to weight loss and better health through good food and snacking habits that are achievable in portioned sizes without taste sacrifice. The Reid family travels to 30 markets across the country to promote their book.
Ben & Jerry's are tripped up by a missing allergen label
Unilever voluntarily recalled pint containers of its Ben & Jerry's Chocolate Nougat Crunch Ice Cream: Sweet Cream Ice Cream with Fudge Covered Wafer Cookies & a Chocolate Nougat Swirl ("Chocolate Nougat Crunch") that are missing the allergen advisory statement, "Allergy Information: Fudge covered wafer pieces have been manufactured on shared equipment that processes peanuts and tree nuts." This allergen advisory statement should be at the end of the ingredients list but was inadvertently omitted from the recalled product. People who have an allergy or severe sensitivity to peanuts or tree nuts (chestnuts, Brazil nuts, walnuts, hazelnuts, pecans, pine nuts and cashews) run the risk of serious or life-threatening allergic reaction if they consume the recalled product. No illnesses have been reported to date.
Golden Glen Creamery, Bow, Wash., in cooperation with the states Department of Agriculture is voluntarily recalling Red Pepper with Onion & Garlic Cheddar produced on August 30, 2011 because it has the potential to be contaminated with Listeria monocytogenes. The Creamery agreed to recall the product after a sample taken by the WSDA returned with a positive result. Samples of the same batch have tested negative through an independent, state-approved lab that Creamery has submitted samples to. No illnesses have been reported to date.
The latest scoop: The Latest Scoop's ginger pear sorbet is a sofi finalist
The Latest Scoop Ginger Pear Sorbet, in its distinctive new pint container, has just been named a 2012 sofi New Product Silver Finalist. The sofi Awards are considered the top honor in the $75 billion specialty food industry. Gold Award winners will be announced later this month. The company's gelatos and sorbets are now available retail. They are sold under the brand names The Latest Scoop and Figaro Organic Gelato. Founded in 1979, Cable Car Delights premium gelatos and sorbets are served at fine hotels, restaurants and catering companies along the West Coast.

Ben & Jerry's again. Settlement near on "all natural" claim
Two settlements have been proposed in class action lawsuits alleging that Ben & Jerry's Homemade, Inc. and Conopco, Inc. d/b/a UNILEVER, GOOD HUMOR-BREYERS, and BREYERS mislabeled their ice cream products as "all natural" when they contained synthetic ingredients. The lawsuits claim that the companies the ice cream as "all natural" despite the fact that they contain alkalized cocoa – a non-natural processed ingredient that contains potassium carbonate, a manmade, synthetic ingredient. The United States District Court for the Northern District of California will have a hearing to decide whether to approve the settlements. The settlements provide restitution of $5,000,000 for Ben & Jerry's Class Members and $2,500,000 for Breyers Class Members, delivered in the form of a $2 cash payment per unit purchased. See details of the Settlements at www.icecreamsettlement.com.
Supermarket news: Karoun in Ralph's; Safeway picks a winning cow
Karoun Dairies says its () specialty cheeses and yogurts are such a hit with The Kroger Co. and Phil Lempert of Supermarket Guru that that the major Western U.S. retailer Ralph's is expanding its Karoun product distribution as well as adding more products, including Labne. The Supermarket Guru called the Labne "one of the best products I've tasted in a very long time" and that it "could easily be one of the biggest hits of 2012."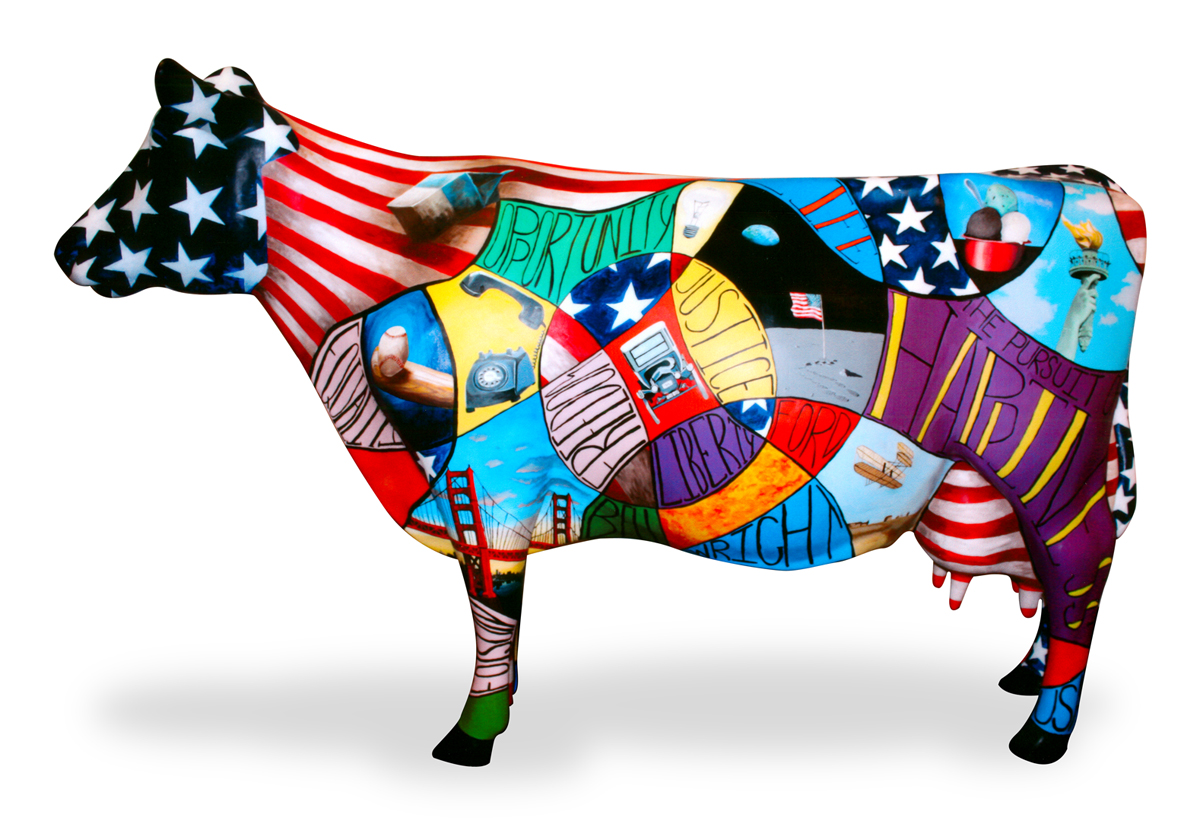 Teacher's pet? High schooler Amy Chen wins $20k for her school, $5k for her teacher and $5k for herself.
Speaking of supermarkets, Safeway picked a winner in its art contest. Amy Chen of Lake Oswego, Ore., won the $30,000 grand prize in the Lucerne The Art of Dairy "Red, White, & Moo" art contest. Lucerne is Safeway's dairy brand. The high school sophomore receives $20,000 for her school's art department, plus $5k for herself and $5k for her art teacher. She painted a life-sized fiberglass cow.