This was a busy week. And a short one, too, thanks to the Memorial Day holiday on Monday. Here's a recap:
What else does a dairy processor need besides a separator, pasteurizer, homogenizer and filler? In these eco-friendly times, a lifecycle assessment analyzer and greenhouse-gas emissions calculator are de rigeur. I attended the International Dairy Foods Association's Dairy Sustainability Symposium this week in Chicago and learned about these new tools.
Darin Nutter from the University of Arkansas gave an update on the Cheese and Whey Life Cycle Assessment. Dairy Management Inc.'s Gail Barnes presented status reports on milk packaging and the Dairy Plant Smart Initiative. Peggy Tomasula from the USDA's Agriculture Research Service talked about the fluid milk simulation tool that evaluates the impact of alternative technologies.
A rep from the caps and closures industry talked about a new initiative intended to capture lids for recycling and re-use. The caps tend to fall through conveyors at sorting centers and end up in landfills. The Closure & Container Manufacturers Association is spearheading an effort to get consumers to flatten a bottle or carton, then screw the cap on before chucking it into the recycling bin. The machinery at sorting centers will grind up the package separate the diverse materials for recycling. Dairy processors ought to consider an on-pack message reminding consumers to put the cap back on before recycling.


Contests and sweepstakes connect consumers with brands. Here is what three companies are doing:
Hood Ice Cream will reward five New Englanders with a premium getaway. From May through August, five winners will be randomly selected at local grocery stores to win a weekend trip for two to one of five New England summer destinations: Portland, Maine; Cape Cod, Mass.; Burlington, Vt.; Newport, R.I.; and Mt. Washington, N.H. Hood said the intention is "to help build awareness of the beloved flavors in its locally-inspired, premium ice cream brand, New England Creamery."
Hood will be sampling the flavors in grocery stores from May through August. To enter the contest, participants need to be spotted by a Hood representative holding a container of Hood New England Creamery ice cream near the Hood sampling tables in the freezer aisle. Winners will be randomly selected over the next three months.
DCI Cheese Co. introduced three items to its blue-veined cheeses in tandem with an enter-to-win contest. The cheeses are Salemville Smokehaus Blue wedges (4 ounces), Salemville Reserve wedges (4 ounces) and Salemville Reserve crumble cups (4 ounces).
The contest is "Enjoy Life's Simple Pleasures." The grand prize (valued at $2,000) is a weekend at a bed and breakfast in Pennsylvania's Amish country.
Promotional materials and coupons can be found in select retailers nationwide throughout the June 1 to July 31 contest. Consumers with smart phones can connect directly to the contest website  via the display's QR code.
Challenge Butter, the largest butter brand in the West, has an online instant win game in which fans can spin a prize wheel for a chance to win $100,000 in cash. Its partners, Good Cook, Krrrrisp Kraut and Langers Juice, offer additional cash and product prizes.
Entry is online at the company's Facebook page or website.
The interest in Greek yogurt continues. This week Hershey Creamery Co. rolled out a Greek frozen yogurt called Bene-Vita, to be sold at hand-dipped parlors only. The flavors are Strawberry, Honey Cinnamon, and Wildberry. The yogurt include all-natural flavors, 0% trans fat, and live probiotics. They are gluten-free and Kosher.
Hail to the victors
Crave Brothers Farmstead Cheese, Waterloo, Wis., received an inaugural Supplier Award from Whole Foods Market. The retailer recognized natural and organic vendors who best embody the grocer's mission and core values. Crave Brothers the Award for the Cheese category, for having the strongest alignment with the mission of Whole Foods Market. In particular, Crave Brothers is being spotlighted for its green practices, including water conservation and achieving negative carbon status. Crave Brothers Farmstead Classics are a family of award-winning artisan cheeses, produced by using 100% green power and practicing water conservation and recycling. The cheeses are made at their state-of-the-art farmstead cheese factory using milk from the Crave Brothers Dairy Farm. Through the use of bio-digesters, Crave Brothers power their farm, factory and over 300 surrounding homes.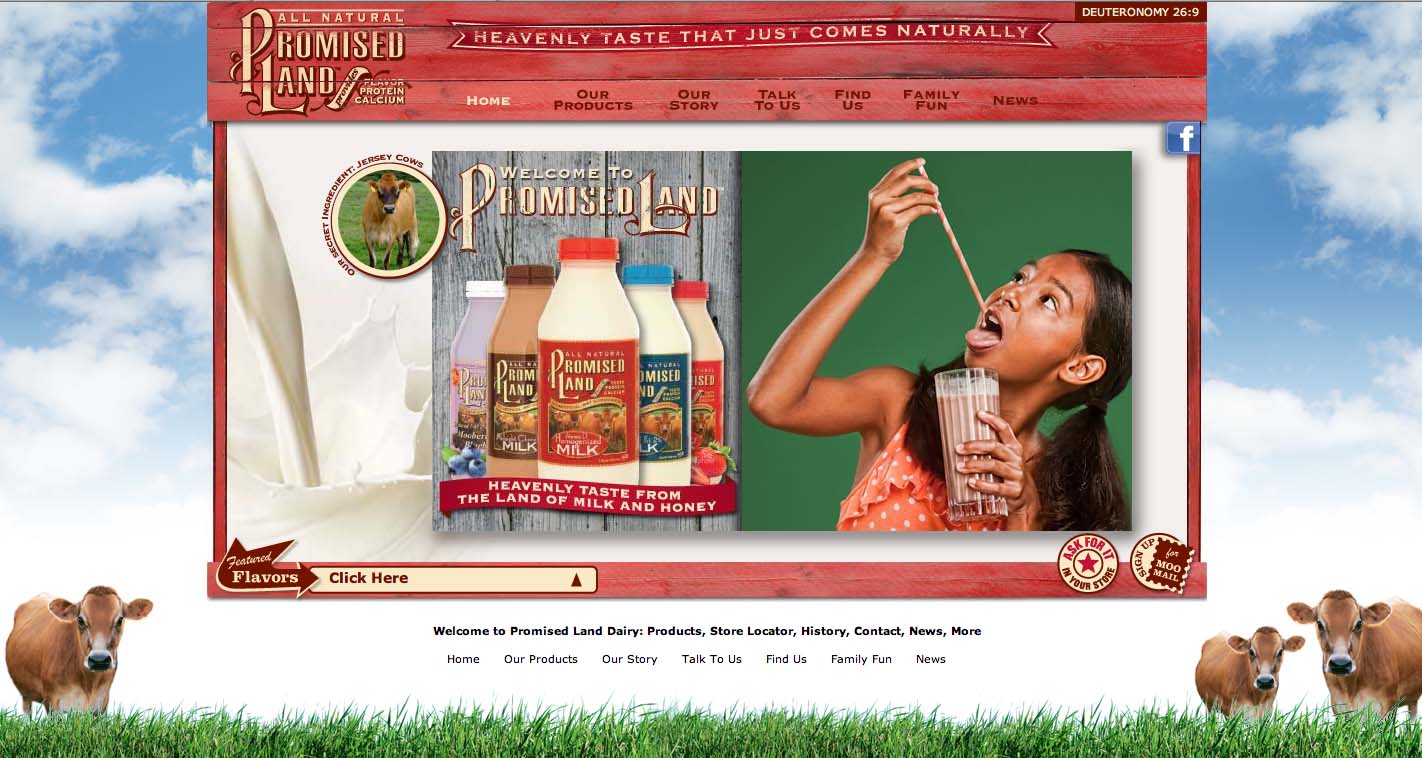 The full-service advertising agency Launch Agency was awarded for its digital marketing work on behalf of Promised Land Dairy, by the DFW Interactive Marketing Association's (DFWIMA) 2012 Excellence in Interactive Marketing Awards (EIMA). Launch won two second place awards in the categories Most Effective Online Brand Awareness, and Most Effective Use of Social Media.
Online Brand Awareness was judged by the look and feel of website creative as a reflection of the Promised Land Dairy brand. It included the site experience, overall design, usability, use of technology, etc. The Social Media category was judged by the execution of a successful online strategy directing users to a specific action. In this category, Launch designed and utilized a Promised Land Dairy Facebook Page to build awareness and track the specific site actions of Store Locator searches and Moo-mail email club signups. 
Promised Land Dairy is a Texas-based premium milk distributor that provides all-natural fluid milk made only from Jersey cows. Promised Land milk is available in a variety of sizes and flavors at major retail grocery stores.
 
Wisconsin Dairy Products Association honors Dallas Wuethrich with 2012 WDPA Presidents Award. Dallas is a third generation member of the Wuethrich family, which came from Switzerland and settled in the Greenwood area 108 years ago. Dallas became president of Grassland Dairy Products in 1975. Under Dallas' leadership, Grassland has grown from a small countryside Creamery to a worldwide supplier of dairy products. The employment has grown from 26 people to 465. Dallas was a founding member of the Wisconsin Dairy Products Association and its President in 1982. He also held officer positions on the American Butter Institute, Central Wisconsin Cheese and Buttermakers Association, Greenwood Lion Club, and Local church, hospital, and community bank positions.
The Presidents Award will be presented to Wuethrich at a special awards dinner on Monday, July 9 at the 2012 Dairy Symposium. The Dairy Symposium will be held July 9 -10, 2012 at The Landmark Resort in Door County, WI.
 
Something to do next week
PLBuyer magazine (like Dairy Foods, a BNP Media publication) stages "Private Label: the Next Generation" for private label executives on June 5-7 in Chicago. Learn how you can be on the cutting edge of the next generation of private label. Sessions at the conference will center around the three pillars of successful private labels: product development, marketing and merchandising.