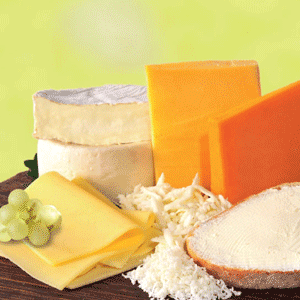 Butter prices dropped 51 cents from two weeks ago with the national weighted average price at $2.53 per 1-pound package, according to the National Dairy Retail Report of the U.S. Department of Agriculture's Agricultural Marketing Service. The average was 4 cents lower than a year ago. Butter ads were over double the level of two weeks ago.
Greek yogurt in 4- to 6-ounce packs averaged $1.00, up 2 cents from two weeks ago and up 1 cent from a year ago. Regular yogurt in similar packages averaged 50 cents, up 2 cents from two weeks ago but down 5 cents from a year ago.
The most-advertised cheese category, 8-ounce shredded, had a weighted average advertised price of $2.38, up 11 cents from two weeks ago and 13 cents more than one year ago. The price for 8-ounce blocks, at $2.39, declined 5 cents from two weeks ago, but was 13 cents higher than a year ago.
The ice cream national weighted average price is $3.28 per 48- to 64-ounce packs, up 26 cents from 2 weeks ago and up 6 cents from a year ago.
The national weighted average conventional milk price for half gallons, $0.88, was down $1.33 from two weeks ago. There was very limited featuring of this commodity category, only appearing in 64 ads, compared to 2,033 ads two weeks ago.
Organic half-gallon milk, at $3.56, is down 3 cents from two weeks ago. The organic-conventional halfgallon price spread is $2.68, compared to $1.38 two weeks ago. The spread is the highest this year.
The following are highlights from Dairy Market News for the week of May 13 to 17. Download the complete report.
BUTTER HIGHLIGHTS: Retail demand for butter is slow to restart in some areas. Some grocery and convenience stores are running ads to help push print butter into consumers' hands. Sale prices on 1 pound packages range from $1.79 to $3.91 throughout the country. Orders from food service firms catering to education institution accounts are transitioning toward lighter summer ordering patterns. Butter production is seasonally active, but competition for cream is emerging strongly from frozen dessert/ice cream manufacturers.
CHEESE HIGHLIGHTS: Cheese prices were mixed again this week. The price differential between blocks and barrels returned to a more typical spread after weeks of widely divergent prices. Block prices had traded at as much as 23 cents higher than barrel prices. Export demand for blocks had helped push prices higher while barrels faced lower demand. A combination of lower export demand and anticipated increasing production for the near term brought block prices back in line with the more typical difference between blocks and barrels. Cheese plants are running busy schedules as milk supplies are available for Class III manufacturing. Cheese inventories are above year ago levels, but are not considered burdensome. Export interest continues to clear some volumes, but has slowed against higher prices. Retail demand is moderate as consumers look for specials to make extra purchases. Process cheese demand is reported to be lighter as consumers wait for the grilling season to arrive. Spot trading at the CME Group this week was mixed, with barrels firming through the week and blocks showing weakness.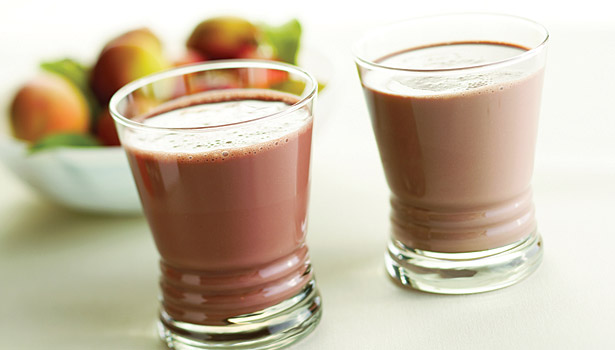 FLUID MILK: Milk production levels around the country are trending both higher and lower. Southern regions are mostly past their peak production, while many Northern areas are trending towards their Spring flush. Increases in Class I demand in Florida have reduced shipments of milk out of the region. North Central areas of the country are experiencing a later than typical flush and are still building supplies. The Southwest and California report mostly steady production. Weather conditions across the country have been favorable to increased cow comfort levels. Processing plants around the country are busy manufacturing various dairy products. Class I demand is slowing as more schools are ending their Spring terms. Cream multiples are mostly steady with some discounting for out of region sales. Class II demand is increasing, albeit slower than expected, as warmer weather has been slow to arrive in parts of the country.