Food Safety for Dairy Processors
Operations
PerkinElmer AxION direct sample analysis system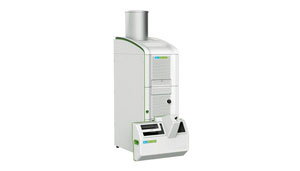 The PerkinElmer AxION direct sample analysis system, integrated with the AxION 2 Time of Flight mass spectrometer, can directly ionize samples and draw straight into the MS. This can be used to detect pesticides, antibiotics or growth hormones in the milk or animal feed, effectively determining whether a milk product has organic or inorganic origins. The system is ideal for confirming organic milk authenticity and other applications in dairy sample testing.
800-762-4000; www.perkinelmer.com/dsa

I want to hear from you. Tell me how we can improve.