Dairy Processing and Equipment
Equipment
Operations
Standard-Knapp introduces the Tritium multipacker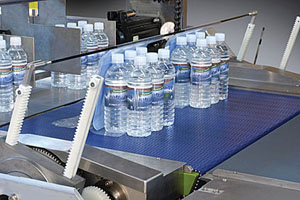 Standard-Knapp introduces the Tritium multipacker, a continuous motion multipacker capable of handling applications in the food and beverage industries. With single-, double- and three-lane configurations, the multipacker swiftly arranges products into compact pack patterns and wraps the configurations in film, thereby eliminating the need for trays and pads. The multipacker then sends the packs through an energy-efficient heat tunnel to tightly shrink the film around each multipack producing a consistent, wrinkle-free bull's eye and bottom seal. It also features a Robo-Wand wrapping section and servo-driven film cutting system, which allows for wide product range capabilities, as well as increased speed and reliability.
860-342-1100; www.standard-knapp.com

I want to hear from you. Tell me how we can improve.