Food Safety for Dairy Processors
Operations
Buchi's NIRMaster standalone spectrometer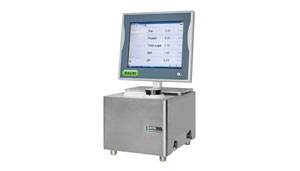 Buchi provides the classical reference methods and NIR for quality control of milk and dairy products. Its NIRMaster is the first dedicated FT-NIR standalone spectrometer with easy-clean design and high ingress protection to meet the specific needs for at-line analysis. Various parameters such as fat, protein, dry matter, total sugar, lactose, salt and many more can be qualified and quantified.
302-652-3000; www.mybuchi.com

I want to hear from you. Tell me how we can improve.