Dean Foods Co. (NYSE: DF), Dallas, and Saputo Inc. (TSX:SAP), Montreal, said today that they have agreed on the sale of Dean's Morningstar Foods division to Saputo for US$1.45 billion on a debt-free basis. It will be financed through a newly committed bank loan. The transaction is expected to close by the end of December 2012. For the 12 months ended Sept. 30, 2012, Morningstar had revenues of about CDN$1.6 billion, and earnings before interest, taxes, depreciation, and amortization of approximately CDN$153 million.
Dead Foods Co. ranks first on the Dairy 100, Dairy Foods annual ranking of North America's largest dairy processors. Saputo ranks third, and is Canada's largest dairy processor. See "Dean, Nestle, Saputo retain top spots on the Dairy 100."
Morningstar Foods is a manufacturer of dairy and non-dairy extended shelf-life (ESL) and cultured products, including creams and creamers, ice cream mixes, whipping cream, aerosol whipped toppings, iced coffee, half and half, value-added milks, sour cream and cottage cheese. These products are manufactured under a wide array of private labels and owned brands, and are sold nationwide through an internal sales force and independent brokers. Morningstar serves the needs of retailers, national quick-serve restaurant chains, grocery stores, mass merchandisers and distributors across the United States.
Morningstar has approximately 2,000 employees and operates 10 manufacturing facilities located in nine states. With the acquisition, Saputo will have approximately 12,000 employees and 57 manufacturing facilities in five countries.
Gregg Tanner, CEO of Dean Foods, said the company "will use substantially all of the net proceeds from the sale of Morningstar to significantly reduce outstanding debt, resulting in a stronger balance sheet and increased flexibility to execute against our strategies for our core dairy business." The company said it expects to realize $887 million in proceeds, net of taxes and expenses. 
As a condition of the sale, Dean Foods also entered into an agreement with The WhiteWave Foods Co. (NYSE: WWAV), a controlled subsidiary of the Company, whereby WhiteWave will receive $60 million net of taxes as consideration for the termination of an option to purchase plant capacity and property at a Morningstar facility and the sale to Morningstar of certain manufacturing equipment located at another Morningstar plant. In addition, WhiteWave and Morningstar agreed to modify certain terms of existing intercompany commercial agreements between the two companies.
Evercore Partners acted as the financial advisor to Dean Foods while Skadden, Arps, Slate, Meagher & Flom LLP, and Dechert LLP acted as legal counsel.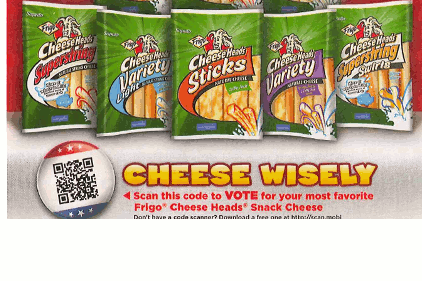 Saputo's products are sold in more than 50 countries under well-known brand names such as Saputo, Alexis de Portneuf, Armstrong, Baxter, Dairyland, Danscorella, Dragone, DuVillage 1860, Frigo Cheese Heads, Great Midwest, King's Choice, Kingsey, La Paulina, Neilson, Nutrilait, Ricrem, Salemville, Stella, Treasure Cave, hop & go, Rondeau and Vachon.
Updated at 4:45 p.m.
WhiteWave Foods Announces Sale of Assets to Morningstar Foods
 
DALLAS--(BUSINESS WIRE)--The WhiteWave Foods Company (the "Company") (NYSE: WWAV) today announced that it had agreed to sell certain assets owned by the Company to Morningstar Foods for $60 million, net of taxes, in connection with the separately announced sale by Dean Foods Company of its Morningstar business to Saputo Inc. 
"We will use the net proceeds of $60 million after taxes to reduce outstanding debt, which will in turn allow us greater flexibility to continue to pursue our strategic growth plans."
.The Company has agreed to terminate an option to purchase plant capacity and property at a Morningstar facility in Frederick, Md. The Company has also agreed to sell manufacturing equipment used to produce certain WhiteWave products located at the Morningstar Sulphur Springs, Texas, plant to Morningstar.
WhiteWave and Morningstar will continue their long-standing commercial relationship in which Morningstar manufactures certain products for the Company with the equipment being sold. This sale is not expected to change the economic terms of the Company's co-packing arrangement with Morningstar. 
In addition, the Company and Morningstar have agreed to modify certain terms of existing intercompany commercial agreements between the two companies. These modifications are not expected to have a material effect on the Company.
WhiteWave will continue its business relationship with Saputo Inc. pursuant to which Saputo manufactures and sells WhiteWave products in Canada.