If the Kellogg Co., Battle Creek, Mich., can make cereal "craveable" by using quality chocolate in its new Kellogg's Krave (crispy shell cereal squares filled with rich,
Source: TGI Friday's Inc.
smooth chocolate, with each serving delivering 8 to 9 grams of whole grains, depending on variety, and 3 grams of fiber), dairy processors can turn it up a notch when formulating with cocoa. After all, if it's chocolate and sugar that gets the milk to go down, then so be it. We know that milk is one of the most affordable nutrient-dense foods available to Americans, so let's make them crave it.
Indeed, chocolate and milk is the perfect marriage — one of the few out there — and this is not just from a sensory point of view. The nutrients that they both bring to the relationship complement each other, turning chocolate dairy products into modern-day super foods.
According to a presentation given by Harvard researchers at the American Heart Association's Nutrition, Physical Activity and Metabolism/Cardiovascular Disease Epidemiology and Prevention 2011 Scientific Sessions in Atlanta, cocoa deserves more credit than it gets when it comes to contributing to health and wellness. Their meta-analysis of 21 studies that included more than 2,500 subjects shows that cocoa consumption is associated with decreased blood pressure, improved blood vessel health, improvement in cholesterol levels, among other benefits.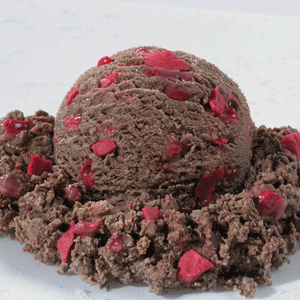 Source: Kerry Ingredients & Flavours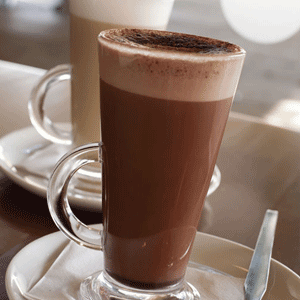 Source: Gum Technology Corp.
Presenter Eric Ding, a nutritionist and epidemiologist on the faculty at Harvard Medical School and Brigham and Women's Hospital, Boston, explained that the research points to the polyphenolic flavonoids in cocoa that appear to exert the health benefits. In particular, the meta-analysis suggested that in addition to decreasing blood pressure and improving blood vessel health, consumption of flavonoid-rich cocoa decreased low-density lipoprotein (LDL) cholesterol, the bad stuff, among people under age 50, and increased the good cholesterol, the high-density lipoprotein (HDL) cholesterol. Flavonoid-rich cocoa consumption was also linked to reductions in risk factors for diabetes, a major contributor to cardiovascular disease. Ding did point out that because most chocolate is high in added sugar and fat, more research is needed to determine the risk-benefit effects of eating commercially available chocolate.
I say forget the candy and move onto dairy foods. How about a clinical trial on the benefits of consuming chocolate milk, one of those lower-sugar versions that rolled out this past year? Maybe have grade school aged children as the subjects. Let's get the schools begging to put chocolate milk back on the menu.
Until such studies are conducted, you can still make your dairy foods craveable by investing in premium chocolate ingredients. Take a look at the new chocolate-flavored dairy foods featured this month to see how marketers entice consumers through their unique cocoa and milk combinations.